Are you looking for a fulfilling career working for Community in the health sector but not sure where to start? Or are you an Aboriginal Community Controlled Organisation (ACCO) needing enthusiastic and committed trainees to join your team?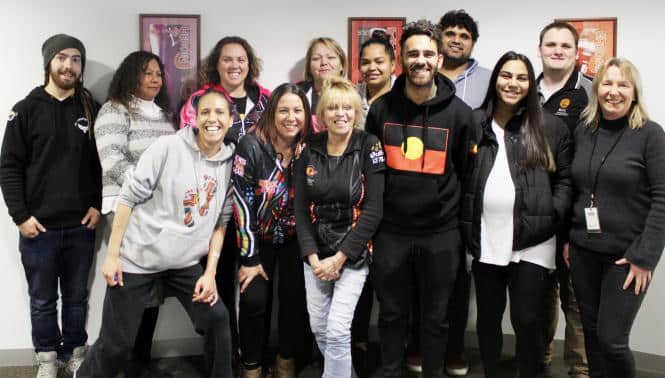 The Indigenous Health Workforce Traineeships (IHWT) Program provides training and support to Aboriginal and Torres Strait Islander peoples living in Victoria to complete an accredited qualification.
This program aims to energise the Aboriginal workforce in Victoria, create career pathways and build the capacity of organisations to provide culturally appropriate services to their clients.
Traineeships are available to all Aboriginal and Torres Strait Islander peoples regardless of age, education achievements and previously acquired qualifications.
What's on offer?
As the largest Aboriginal community controlled Registered Training Organisation in Victoria, VACCHO offers a wide range of accredited courses in areas including:
Aboriginal Health (to become an Aboriginal Health Worker in a clinic or hospital)

Allied Health (e.g. in maternity support or as an alcohol/other drugs worker)

Health Promotion (e.g. nutrition, tobacco education or health promotion)

Personal care (Elder or people with disabilities support)

Mental Health (Counsellor or as a case worker)

Child Protection (support and protect boorai, children and parents)

Business Administration (office administration, Finance, Human Resources or IT)

Management (start training to become a Team Leader or Manager)
Students will receive guidance, support, cultural mentorship and supervision for the duration of their program, to help them succeed in their studies and their future careers.
All educational costs are covered, and trainees will receive a weekly wage from the organisation they are employed by.
Our training programs are currently delivered via Zoom and we hope to transition back to face-to-face learning as soon as COVID-19 social distancing guidelines allow.
Our face-to-face training will be delivered at a range of locations to make it more accessible for you. VACCHO can also provide assistance to trainees experiencing issues accessing training closer to home.
For more information please contact us.