CHC33015 – Certificate III in Individual Support (Home and Community Care)
Course Description
This course provides the workers with the basic skills to work in the community and /or residential setting. You will learn to provide individualised support to people who need support due to ageing and disability.
You will learn to provide individualised support, recognise healthy body systems work with diverse people, support independence and wellbeing, follow safe work practices, work legally and ethically.
Course Duration, Dates, Hours and Locations
Duration 16 Months
The program is scheduled to be delivered within a maximum of 16 Months. The training will be delivered in 16 training blocks with three(3) review blocks.
Tuesday to Thursday of the month from 9 am to 5 pm.
Dates
VACCHO is currently taking expressions of Interest for CHC33015 – Certificate III in Individual Support (Home and Community Care). If you're interested in attending a future course, let us know by sending us an "Expression of Interest" here.
VACCHO offers this course through
On Campus

Apprenticeships or traineeships – Workplace Delivery

Training Delivery Location

VACCHO, Melbourne

17-23 Sackville Street, Collingwood, Victoria 3066

It is expected that the student identifies and maintains their Work placement arrangements

Students are required to attend face-to-face training. VACCHO will decide on the training delivery location based on the interest received from the participants.
Entry Requirements
There are no specific academic entry requirements for this course. However, applicants must be over 18 years and above and undertake a Pre-training review and literacy and numeracy (LL&N) test. These will assist with determining student suitability and relevance to course entry and identify any support needs.
As a guide, language, literacy and numeracy skills equivalent to year 9-10 of secondary school are required to undertake this course.
The ability to obtain a Working with Children Check and Police Clearance – Working with Children Check and Police Clearance required for industry workplace.
VACCHO encourages candidates from Aboriginal and/or Torres Strait Islander communities and people with a disability to apply.
What Will I study?
CHC33015 – Certificate III in Individual Support is comprised of 13 units, which include 7 core (Compulsory) units and 6 elective units.
Core Compulsory Units

Unit Code
Unit Name
CHCCCS015
Provide individualised support
CHCCCS023
Support independence and well being
CHCCOM005
Communicate and work in health or community services
CHCDIV001
Work with diverse people
CHCLEG001
Work legally and ethically
HLTAAP001
Recognise healthy body systems
HLTWHS002
Follow safe work practices for direct client care
Elective Units

Unit Code
Unit Name
CHCCCS011
Meet personal support needs
CHCCCS001
Provide Home and Community Support Services
CHCCCS025
Support relationships with Carers and Families
CHCADV001
Facilitate the interests and rights of clients
CHCAGE001
Facilitate the empowerment of older people
HLTAID011
Provide first aid
VACCHO delivers the electives listed in the 'course structure and units' above. These electives have been selected based on industry needs, graduate pathways and/or student and teacher feedback. Alternative suitable electives are only available via Recognition of Prior Learning (RPL) and Credit Transfer (CT).
Credit Transfer (CT)
Where the student has completed the same unit of competency at any Registered Training Organisation (RTO), a CT will be applied. This process commences with the student submitting an Application for RPL and CT Form and attaching verified evidence of previous studies.
Applications for Credit Transfer must be made prior to the commencement of the course to ensure you only attend the relevant classes, and tuition fees are not charged for the unit/s you have previously attained. Please speak to the us if you wish to apply.
Recognition of Prior Learning (RPL)
RPL involves the assessment of previously unrecognised skills and knowledge a student has achieved outside the formal education and training system. VACCHO will grant RPL to a student who has demonstrated evidence of prior knowledge and experience in life and work relating to the unit of competency or module of study for which recognition is sought.
Applications for RPL must be made prior to the commencement of the course – please speak to usif you wish to apply. There is a fee for consideration of RPL applications.
Mode of delivery
The course is delivered predominantly face to face. Where training is impacted by a Covid lockdown, the trainer /assessor may choose to use Zoom to deliver the training. For more details, please read our online service standards here.
Work Placement
To be assessed as competent in this qualification, all students will need to undertake 120 hours of practical placement, which includes residential care as well as care in the context of an active and healthy lifestyle. If you are already working in the sector, it may be possible to use your actual work and workplace as the placement.
It is expected that the student identifies and maintains their Work placement arrangements
Assessment Arrangements
The course focuses on practical skills and knowledge. Assessment is about showing you have the knowledge and can competently apply the skills to do the tasks required by the workplace..
Assessments cover both theory (e.g. Knowledge Questions) and practice (e.g. safely supported people to enhance independence and wellbeing).
Assessment activities are a combination of the following:
• In Class knowledge Questions
• In class Practical Assessments
• Case Studies
• Projects
• Role play
• Workplace /Third party report
Career opportunities and pathways
This qualification reflects the role of workers in the community and/or residential setting who follow an individualised plan to provide person-centred support to people who may require support due to ageing, disability or some other reason.
Work involves using discretion and judgement in relation to individual support as well as taking responsibility for own outputs. Workers have a range of factual, technical and procedural knowledge, as well as some theoretical knowledge of the concepts and practices required to provide person-centred support.
Exit Opportunities
On successfully completing all required units/modules you will receive your qualification and a transcript itemising all units successfully completed.
If you don't intend on completing the qualification – Following receipt of written advice from yourself as a student (or your trainer) that you do not intend to complete the full qualification, you will be issued with a Statement of Attainment listing all units/modules successfully completed.
Fees
Eligible students do not need to pay tuition fees and other fees for this course. Please call us on 9411 9411 for more information.
Travel and Accommodation may be AbStudy subsidised for eligible students.
Skills First Subsidised*
Skills First

 

Concession**
Full Fee#
Tuition
$ 5000.00
$ 1,000.00
$ 15,000.00
Material fees
$ 100.00
$ 100.00
$ 100.00
Amenities
$ 50.00
$ 50.00
$ 50.00
Non-Refundable

 

Application Administration fee

$ 50.00
$ 50.00
$ 50.00
Total
$ 5,200
$ 1,200.00
$ 15,200.00
The student tuition fees as published are subject to change given individual circumstances at enrolment.
*Skills First Subsidised– For those eligible for Government Funding,
**Skills First Concession – for holders of a current Health Care Card, Pensioner Concession, Veterans Gold Card or self-identify as being of Aboriginal or Torres Strait Islander descent.
#Full Fee – for those not eligible for government funding (non-residents of Victoria, school students).
This training is delivered with Victorian and Commonwealth Government funding. Check your eligibility here
You may be able to study a free or low-fee course through Job Trainer if you are:
an Australian citizen, permanent resident, New Zealand citizen or asylum seeker, and
17 to 24 years old when the course starts; or
A Job Seeker of any age, where a job seeker is
defined as a person who:
– holds a valid and current Health Care Card, Pensioner Concession Card or Veteran's Gold Card; or
– is unemployed.
It's important to know that you may incur other fees, such as student services fees or materials fees, and you'll need to cover these costs yourself.
VACCHO can provide exemptions to certain funding eligibility criteria. This gives you access to more courses at the Government funded rate. Please call us on 94119411 for more information
To apply for this course, submit an Expression of Interest via the link below.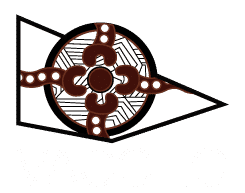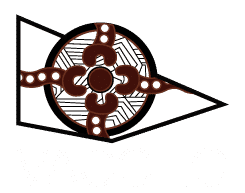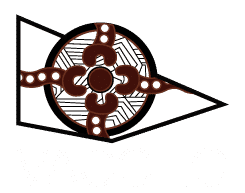 Social and Emotional Wellbeing
If you are currently enrolled with us and have an enquiry, or interested in studying at VACCHO please fill out and submit the form below or contact the Education and Training Unit at VACCHO by calling (03) 9411 9411.