HLT40213 Certificate IV in Aboriginal and/or Torres Strait Islander Primary Health Care Practice 
Course description
This qualification reflects the role of Aboriginal and/or Torres Strait Islander people working to provide a range of clinical primary health care services to Aboriginal and/or Torres Strait Islander clients and communities, including specific health care programs, advice and assistance with, and administration of, medication.
The course provides practical experience in working with Aboriginal and/or Torres Strait Islander clients in the form of a Practical clinical placement.
This qualification addresses the specific legislative responsibilities of Aboriginal and/or Torres Strait Islander Health Practitioners and is required for national registration with the Aboriginal and Torres Strait Islander Health Practice Board of Australia. VACCHO holds current Approved Program of Study accreditation with the Australian Health Practitioner Regulation Agency (AHPRA) for this qualification and graduates of the program will be eligible to apply for registration as an Aboriginal and/or Torres Strait Islander Health Practitioner.
Successful completion of this nationally recognised qualification meets all the requirements to be a registered practitioner by APHRA. Visit their website for further information.
To ensure all students gain the knowledge and skills required to perform the Practical placement task, the block training delivery is embedded with students practicing the skills at VACCHO's fully equipped simulated clinical setting.
Course Duration, Dates, Hours, and Locations
The program is scheduled to be delivered within a maximum of 24 Months
The training will be delivered in 24 training blocks with three review blocks.
Tuesday to Thursday of the month from 9 am to 5 pm.
Dates
VACCHO is currently taking expressions of interest for HLT40213 Certificate IV in Aboriginal and/or Torres Strait Islander Primary Health Care Practice. If you're interested in attending a future course, let us know by sending us an "Expression of Interest" here.
VACCHO offers this course through
On Campus

 Apprenticeships or traineeships (Workplace)

Training Delivery Location

VACCHO, Melbourne

17-23 Sackville Street, Collingwood, Victoria 3066

It is expected that the student identifies and maintains their Work placement arrangements

Students are required to attend face-to-face training. VACCHO will decide on the training delivery location based on the interest received  from  the participants.
Entry Requirements
There are no specific academic entry requirements for this course. However, applicants must be a minium age of 18 years and undertake a pre-training review and literacy and numeracy (LL&N) test. These will assist with determining student suitability and relevance to course entry and identify any support needs.
LLN Level 3 or above in all areas of the assessment at a level capable of reporting information.
The ability to obtain a Working with Children Check and Police Clearance – Working with Children Check and Police Clearance required for industry workplace.
Intermediate computer skills, including the ability to access and search the internet, use software (such as Microsoft Word) to create documents, upload and download documents to organisations online learning Platform.
VACCHO encourages candidates from Aboriginal and/or Torres Strait Islander communities and people with a disability to apply.
What Will I study?
HLT40213 Certificate IV in Aboriginal and/or Torres Strait Islander Primary Health Care Practice comprises of 21 units, which include 14 core (Compulsory) units and 7 elective units.
Core Compulsory Units

Unit Code
 Unit Name
CHCLEG001
Work legally and ethically
HLTAHW005
Work in an Aboriginal and/or Torres Strait Islander primary health care context
HLTAHW006
Facilitate and advocate for the rights and needs of clients and community members
HLTAHW016
Assess client's physical wellbeing
HLTAHW017
Assess and support client's social and emotional wellbeing
HLTAHW018
Plan, implement and monitor health care in a primary health care context
HLTAHW019
Deliver primary health care programs for Aboriginal and/or Torres Strait Islander communities
HLTAHW020
Administer medications
HLTAHW021
Provide nutrition guidance for specific health care
HLTAHW022
Address social determinants of Aboriginal and/or Torres Strait Islander health
HLTAHW037
Support the safe use of medications
HLTAID011
Provide first aid
HLTINF001
Comply with infection prevention and control policies and procedures
HLTWHS001
Participate in workplace health and safety
Elective Units

Unit Code
 Unit Name
HLTPAT001
Identify and respond to clinical risks in pathology collection
HLTPAT002
Perform venous blood collections
HLTAHW008
Assist in planning and implementation of basic health care
CHCCCS026
Transport individuals
HLTPOP015
Provide information on smoking and smoking cessation
HLTAHW028
Provide information and strategies in chronic condition care
HLTAHW051
Respond to loss, grief and trauma
VACCHO delivers the electives listed in the 'course structure and units' above. These electives have been selected based on industry needs, graduate pathways and/or student and teacher feedback. Alternative suitable electives are only available via Recognition of Prior Learning (RPL) and Credit Transfer (CT).
Credit Transfer (CT)
Where the student has completed the same unit of competency at any Registered Training Organisation (RTO), a CT will be applied. This process commences with the student submitting an Application for RPL and CT Form and attaching verified evidence of previous studies.
Applications for CT must be made prior to the commencement of the course to ensure you only attend the relevant classes, and tuition fees are not charged for the unit/s you have previously attained. Please speak to the us if you wish to apply.
Recognition of Prior Learning (RPL)
RPL involves the assessment of previously unrecognised skills and knowledge a student has achieved outside the formal education and training system. VACCHO will grant RPL to a student who has demonstrated evidence of prior knowledge and experience in life and work relating to the unit of competency or module of study for which recognition is sought.
Applications for RPL must be made prior to the commencement of the course – please speak to us
Mode of delivery
The course is delivered predominantly face to face. Where training is impacted by a Covid lockdown, the trainer /assessor may choose to use Zoom to deliver the training. For more details, please read our online service standards here.
Work Placement
800 hrs of Practical Placement are required to develop skills and competencies in the workplace environment. Students will need to organise this placement with a relevant Clinic, Facility or Organisation
Mandatory work placement hours 800 (500 hours of which must be clinical work placement experience, to be eligible for registration by the Aboriginal and Torres Strait Islander Health Practice Board of Australia).
Mandatory requirements: You will be required to either be working in or have access to volunteering in a relevant clinic, facility, or organisation and have a suitably qualified supervisor from that sector to sign you off on industry reports. These reports assess your ability to perform tasks in the workplace, and they are referred to as 'third party reports'. Some units within your course will require you to complete this workplace task and are identified in the assessment requirements for that unit.
COVID-19 Vaccination Requirement
Students must be vaccinated against COVID-19 before commencing Work Placement for this course and provide evidence of their COVID-19 vaccination certificate. The vaccine must be approved by the Therapeutic Goods Administration (TGA) of Australia.
Assessment Arrangements
Assessment activities are a combination of the following
In class knowledge questions
In class practical sssessments
Case studies
Projects
Role play
Workplace /third party report
Career opportunities and pathways
Register as a practitioner and begin an exciting healthcare career using a protected title:
Aboriginal and Torres Strait Islander health practitioner
Aboriginal health practitioner
Torres Strait Islander health practitioner
Grow and take your Career further with a Diploma of Nursing.
Exit Opportunities
On successfully completing all required units/modules you will receive your nationally accredited qualification and a transcript itemising all units successfully completed.
You will also:
be eligible to apply for registration as practitioner through the Aboriginal and Torres Strait Islander Health Practice Board of Australia.
have a strong pathway to continue your study and enhance your career opportunities.
 If you don't intend on completing the qualification: Following receipt of written advice from yourself as a student (or your trainer) that you do not intend to complete the full qualification, you will be issued with a Statement of Attainment listing all units/modules successfully completed.
Fees
Eligible students do not need to pay tuition fees and other fees for this course. Please call us on 9411 9411 for more information.
Travel and Accommodation may be AbStudy subsidised for eligible students.
Skills First Subsidised*
Skills First

 

Concession**
Full Fee#
Tuition
$ 7000.00
$ 1,400.00
$ 25,000.00
Material fees
$ 100.00
$ 100.00
$ 100.00
Amenities
$ 50.00
$ 50.00
$ 50.00
Non-Refundable

 

Application Administration fee

$ 50.00
$ 50.00
$ 50.00
Total
$ 7,200
$ 1,600.00
$ 25,200.00
The student tuition fees as published are subject to change given individual circumstances at enrolment.
*Skills First Subsidised– For those eligible for Government Funding,
**Skills First Concession – for holders of a current Health Care Card, Pensioner Concession, Veterans Gold Card or self-identify as being of Aboriginal or Torres Strait Islander descent.
#Full Fee – for those not eligible for government funding (non-residents of Victoria, school students).
This training is delivered with Victorian and Commonwealth Government funding.
Eligibility for a government-subsidised place
Tuition subsidies are provided through Victorian and Commonwealth Government funding under the Skills First program for eligible learners.
You may be eligible for a government-subsidised training place in this course if you are:
an Australian citizen
an Australian Permanent Resident (holder of a permanent visa)
a New Zealand citizen
and are any of the following:
under 20 years of age on 1 January of the year in which the course will commence
20 years and older and 'upskilling' by seeking to enrol in a course at a higher level than any qualifications you currently hold.
Check your eligibility here.
If you do not meet the above eligibility criteria, you may still be able to access a subsidised place through an 'eligibility exemption'.
There is an application process for eligibility exemptions, and limited places are available. Applications will be considered using the following criteria:
The course will improve the employability and qualify the learner for a job in an industry where there is a skills shortage.
A government-subsidised place will support learners in one or more of the following circumstances:
o Re-skilling after an extended period away from the workforce
o Unable to gain employment with existing qualifications
o Seeking a change of career/industry
o Personal or health reasons for needing training or re-training
o Priority will be given to learners experiencing financial hardship.
To apply for this course, submit an Expression of Interest via the link below.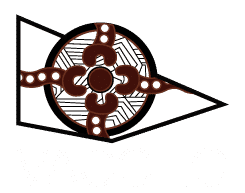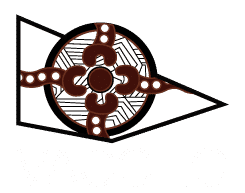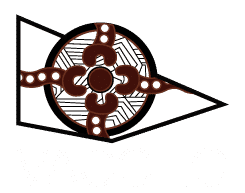 Social and Emotional Wellbeing
If you are currently enrolled with us and have an enquiry, or interested in studying at VACCHO please fill out and submit the form below or contact the Education and Training Unit at VACCHO by calling (03) 9411 9411.