VACCHO was deeply honored to host a meeting with the Assistant Minister for Indigenous Australians Malarndirri McCarthy and Senator Jana Stewart at our Collingwood office on Wurundjeri country.
VACCHO Member CEOs travelled from all over the state to attend the meeting, where important discussions were had about advancing Aboriginal and Torres Strait Islander health initiatives.
With a focus on empowering local ACCOs to provide essential services to Communities, the meeting tackled crucial issues head-on. One of the key points discussed was the urgent need for funds for Aboriginal health to be given to Aboriginal organisations, instead of mainstream services.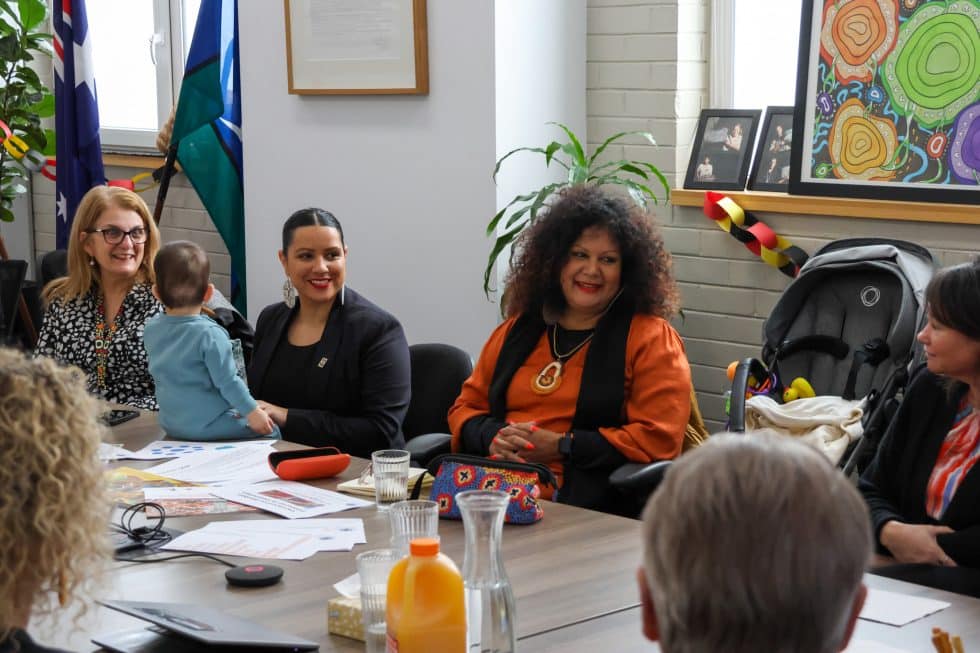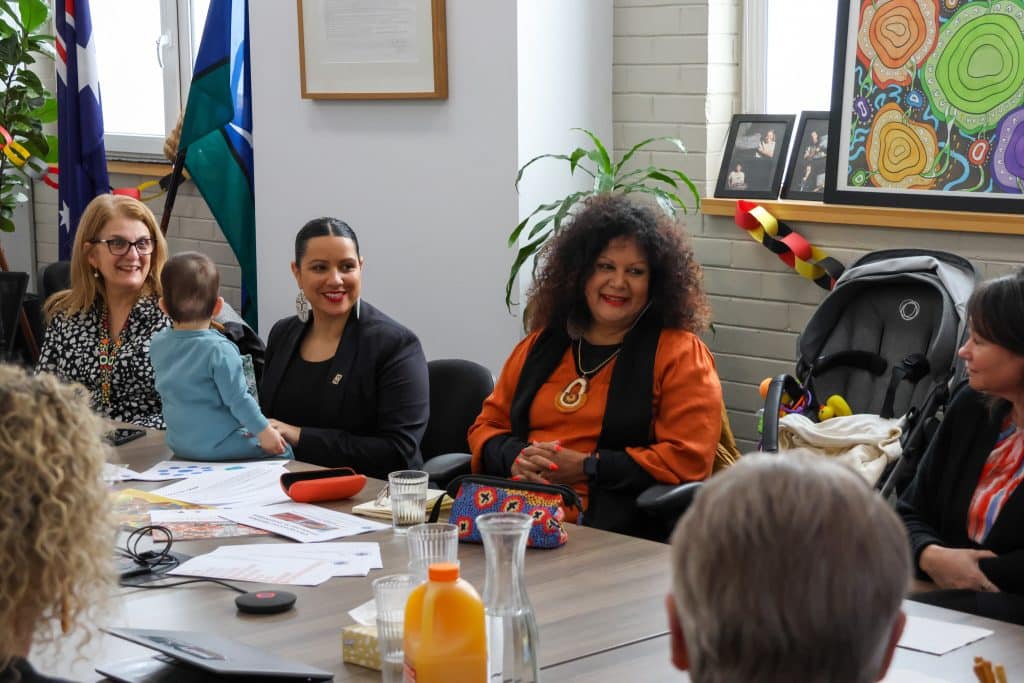 VACCHO Members passionately raised their concerns, highlighting the critical role funding plays in delivering life-changing services tailored to the needs of Aboriginal and Torres Strait Islander people.
A pivotal point of the discussions centered the Commonwealth and Victorian Government health departments collaborating to improve the improve Aboriginal health facilities. By joining forces, we can overcome barriers and facilitate better health outcomes for Aboriginal and Torres Strait Islander communities in the region.
In the same vein, Assistant Minister McCarthy advised she would like to discuss healthcare in prisons at future meetings with the Aboriginal sector in Victoria.
VACCHO CEO Jill Gallagher AO expressed enthusiasm for the meeting's outcome, calling it "a much-needed discussion about the significant steps needed to achieve better, equitable, culturally safe health services for Community."
The meeting finished with a visit to our local  joey, Gally, which was a highlight for Senator Stewart's baby, Ari.
The parties committed to ongoing discussions to ensure the needs and concerns raised at the meeting are heard and acted upon.