Since VACCHO's inception in 1996, the organisation has grown from a grassroots collective staffed by just three people to a large and complex organisation made up of seven units.
Over the years, VACCHO has responded to the needs of the Community-controlled health sector by expanding our capacity in the areas of training and development, advocacy, health research and evidence, health promotion, engagement with Community, government and stakeholders, and business support.
In 2021, VACCHO reached a milestone of 100 staff for the first time in the organisation's 25-year history. Across the seven units that make up VACCHO, we have staff from different disciplines with varied skillsets, and with a range of perspectives and life experiences.
VACCHO is at heart, and by constitution, a Community-controlled organisation. Respect for Culture, Community and Country is fundamental to what we do as an organisation and who we are as individuals. 
We seek to nurture a trusting, respectful and inclusive culture, where staff are proud of their work, empowered to succeed and their wellbeing and safety are respected.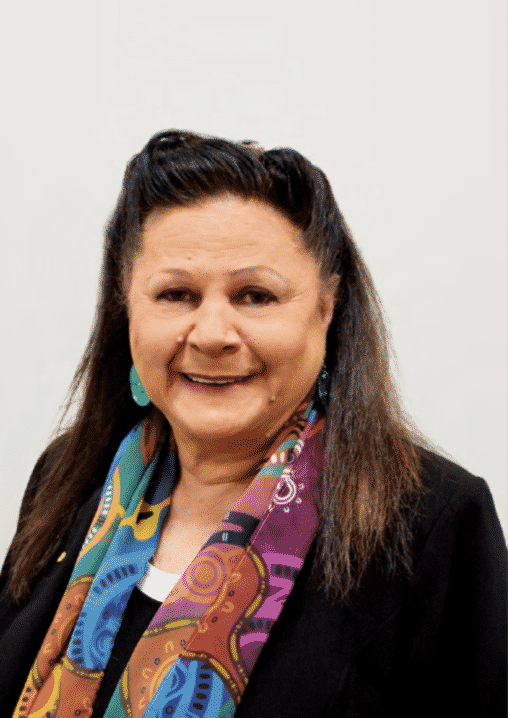 Jill Gallagher, AO
Chief Executive Officer
Jill Gallagher is a proud Gunditjmara woman from Western Victoria. Jill has spent more than 20 years advancing Aboriginal health and wellbeing through her work with VACCHO.
Jill has been instrumental in helping VACCHO grow a team of over 100, providing support to 32 Aboriginal Community Controlled Health Organisations across the state. 
As a respected Aboriginal leader who has dedicated her life to advocating for Community, Jill has been inducted into the Victorian Honour Roll of Women (2009), awarded the Order of Australia (2013), and inducted into the Victorian Aboriginal Honour Roll (2015). From 2016 to 2019, Jill served as Victoria's first Treaty Advancement Commissioner.
Corporate Services
The Corporate Services Unit (CSU) is integral to the smooth functioning of VACCHO and provides essential support, from operational to governance practices, to our Members. 
The teams within the CSU service the entire organisation to ensure VACCHO works cohesively and strategically with internal and external stakeholders, particularly Members. 
We strive to support and promote VACCHO's work, Members, services and role as the peak body to key stakeholders, partners, government and the general community.
About our work
With the leadership of the Chief Operating Officer, the CSU manages VACCHO's finances, investments, innovation and development, auditing, administration, operations, health information technologies, human resources, and quality, risk, compliance and safety. 
The Chief Operating Officer and CSU are also responsible for the organisation's corporate governance and legal and regulatory needs.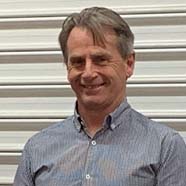 Jim O'Shea
Chief Operating Officer & Company Secretary
Jim O'Shea is a proud Gumbaynggirr man, he moved to Melbourne four years ago from Sydney. 
Jim brings a wealth of experience and knowledge to his role, he has over 38 years' experience as a financial and business manager across private sector companies and not-for-profit organisations both nationally and internationally. 
Communications, Advocacy and Policy
VACCHO advocates for policy, program, and systems change to achieve health equity for all Aboriginal and Torres Strait Islander people in Victoria. Our staff are focused on policy, strategy & systems, research, government relations, and communications. We sit across a variety of portfolios, such as economic reform, disability, aged care, and mental health.

About our work
We work closely with state and federal governments and with our partners in the health and Community-controlled sectors to galvanise support for policy and reform that address the health and wellbeing needs of Aboriginal and Torres Strait Islander people. This work is underpinned by the principles of self-determination and Community control.

Our strong communications and media approach aims to promote the organisation's advocacy work, VACCHO-led programs, and initiatives. We strive to raise awareness, build support, and drive action towards VACCHO's mission of improving Aboriginal health outcomes.

Advocacy is carried out at Commonwealth and state levels with the public, private and community sectors on all issues relating to Aboriginal and Torres Strait Islander health. VACCHO is uniquely placed to engage, advise and influence government policymakers, funding bodies and other stakeholders and partners to consider how health services are developed and provided to the Community.
We work to ensure that Member priorities are represented in our advocacy, media and communications work. We hold the Aboriginal Health & Wellbeing Partnerships Forum twice a year to bring together our Members with key government partners as well as other key advocacy and partnership gatherings.

Education and Training
The Education and Training Unit houses VACCHO's Registered Training Organisation (RTO), providing vocational education and training to the Community health sector. 
The RTO is made up of trainers, educators and student support staff. Together, the RTO team coordinates the delivery of multiple accredited courses to hundreds of  students each year.
The team designs our programs to address the required skills and knowledge needed for Aboriginal Community Controlled health organisations and their mainstream counterparts to deliver high-quality, culturally informed health services. 
About our work
The RTO offers a range of courses that nurture a collaborative, informed and professional workforce. Courses are designed for health professionals working in both mainstream and Community health services who are looking at upskilling, expanding their knowledge or starting a new career. 
Our training concentrates on Aboriginal Health Worker qualifications, as well as social and emotional wellbeing (SEWB), business and leadership, management and community services. 
Programs focus on providing improved job outcomes and supporting career change, with many participants employed by Aboriginal Community Controlled Health Organisations, who offer a broad range of business, health and community services.
The VACCHO RTO is registered with the Australian Skills and Qualifications Authority (ASQA) and complies with the National VET Regulator Act and National VET Qualify Framework.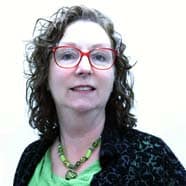 Louise Carey
ETU, Executive Director (Interim)
Louise Carey brings a wealth of experience and expertise with a career spanning years of dedicated service across the Aboriginal health and Community Control sector. Louise's multifaceted experience includes Policy and Advocacy, Risk, Governance and all facets of Operations.
Louise is dedicated to amplifying the voices and aspirations of Aboriginal communities and is passionate about Aboriginal Community Control and Self-Determination.
Social and Emotional Wellbeing Centre
The Social & Emotional Wellbeing (SEWB) Unit grew from a small team into a standalone unit in 2021, as the scope and volume of work increased, particularly as a result of the Royal Commission into Victoria's Mental Health System.
This part of the organisation is dedicated to the mental health and wellbeing of the Aboriginal and Torres Strait Islander Community in Victoria. The team also ensures the SEWB workforce across the state is supported and connected, this is integral to our work and informs our collective understanding of SEWB needs and priorities across rural, regional and metropolitan areas.
About our work
The SEWB team works across various programs, including mental health and wellbeing, alcohol and other drugs (AOD), sector support and networking, and partnering with mainstream organisations. 
The SEWB team focuses on fostering a deep understanding of the social and emotional wellbeing needs within Community.
In the coming years, a key focus will be the design, development and delivery of the SEWB Centre of Excellence.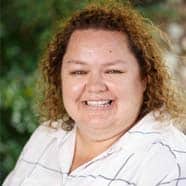 Sheree Lowe
SEWB Unit Executive Director
Sheree Lowe is a Djab Wurrung and Gunditjmara woman with a strong connection to South West Victoria, she has lived most her life on Wadawurrung Country in Ballarat. 
Sheree has been advocating within the Aboriginal Community in Victoria for over 20 years. She previously worked as a management consultant at PwC on projects related to organisation transformation through an Aboriginal lens and cultural safety program design. 
At VACCHO, Sheree is leading the establishment of the Centre of Excellence in Aboriginal Social and Emotional Wellbeing.
Population Health 
The Population Health Unit (PHU) is made up of public health experts, allied health professionals and clinical health professionals, who work together to develop best-practice, culturally informed health advice for Members and VACCHO's internal units. 
The PHU works closely with our Members, Community, mainstream health organisations, primary health networks, hospitals and clinics, and healthcare facilities. 
About our work
The PHU empowers our Members to provide high quality health services through leadership, support, advocacy and workforce development.
The work in Population Health is wide-ranging and specialised, it includes ear and eye health, chronic disease, digital health, nutrition, sexual health, maternal care, early years, disability and the NDIS, tobacco cessation, and workforce development, especially in General Practice (GP). 
This unit also plays a leading role in the management of the COVID-19 pandemic and VACCHO's response to the vaccination roll-out.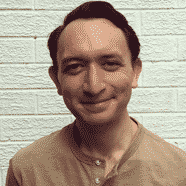 Abe Ropitini
PHU Executive Director
Abe Ropitini is a proud Māori man of Ngāti Kahungunu and Ngāti Maniapoto iwi, with ancestral links to Palawa Country, Tasmania.
He has a background in medical anthropology and international development and has managed projects across health, disability and aged care, digital transformation, and Aboriginal Social and Emotional Wellbeing.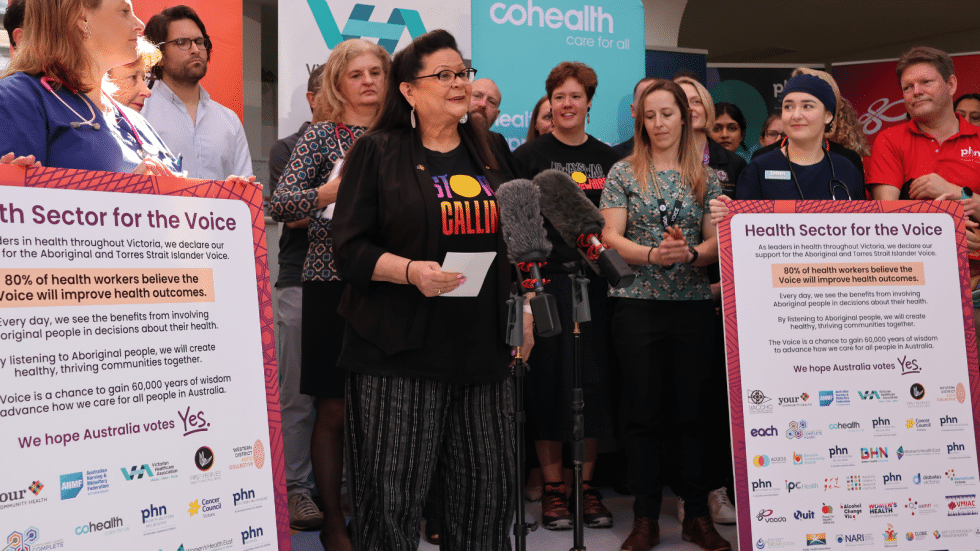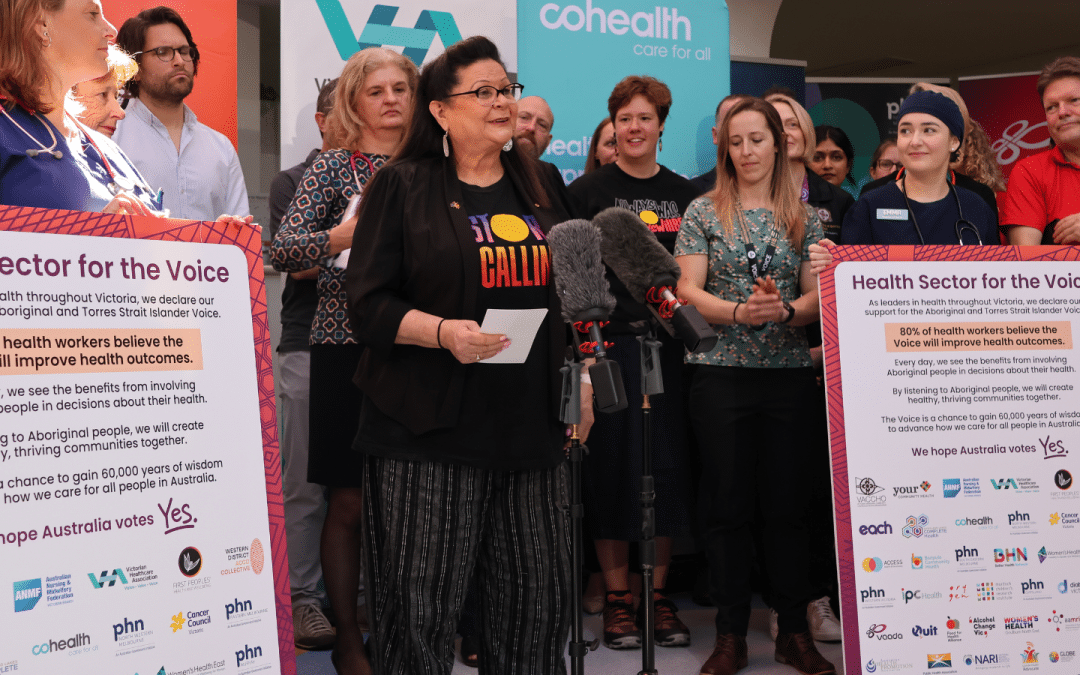 In a survey of 1600 health workers* across Victoria, 80% believed that health and wellbeing outcomes would be improved if Aboriginal people had more involvement in developing health policy.
read more