With your donation, VACCHO can continue to advance the health and wellbeing of the Aboriginal and Torres Strait Islander community in Victoria through training, advocacy and support for our 32 Members in the Community-controlled health sector and our mainstream health partners.
All donations above $2 are tax deductible, a receipt will be emailed to you automatically.
Thank you for support.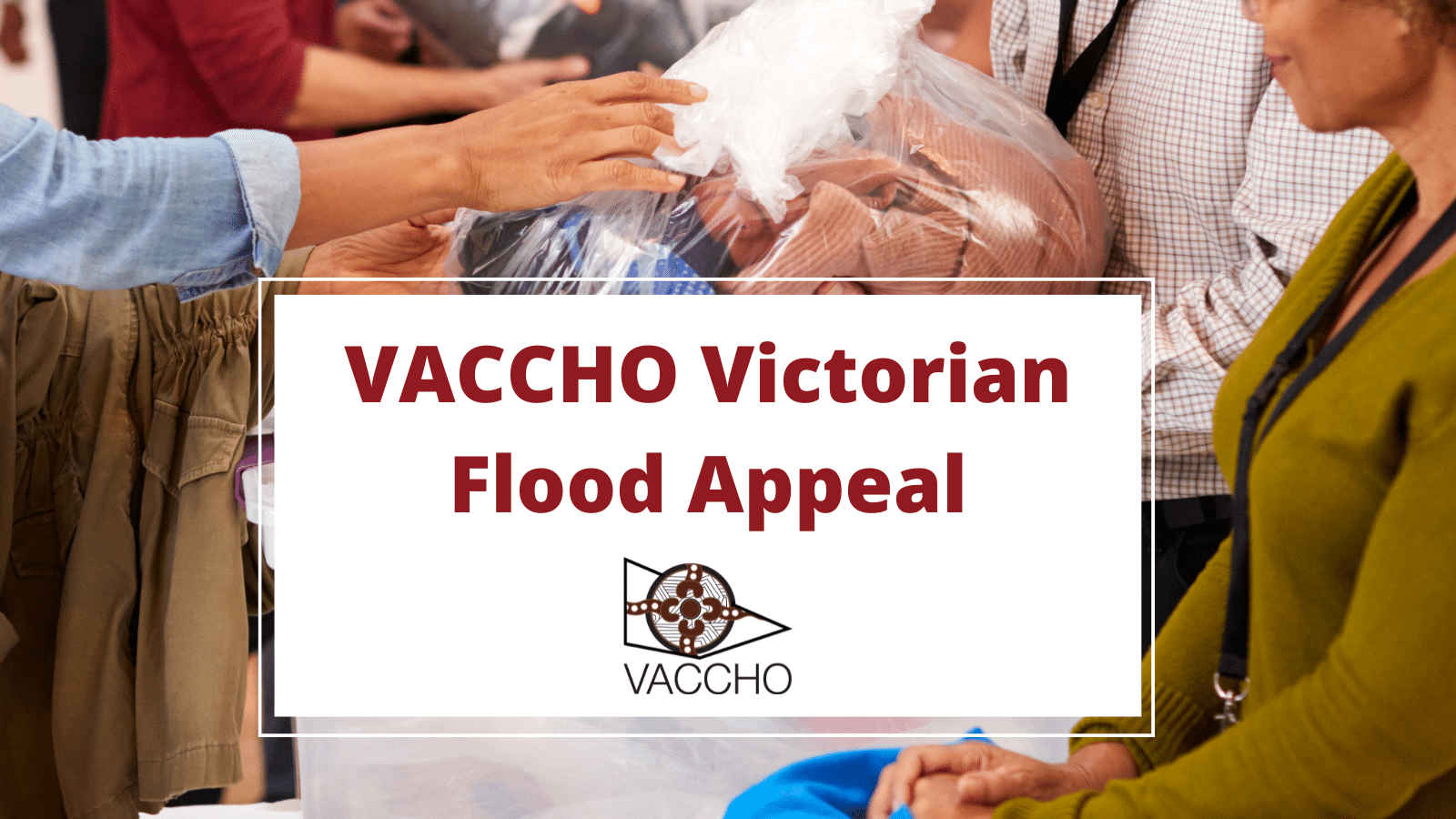 We're raising funds for our flood affected communities
All funds donated will be distributed in full to Aboriginal and Torres Strait Islander communities in Victoria who have been impacted by the recent floods.
Your generous donation will provide community members with much needed assistance, choice and agency as they work towards getting their lives and homes back together.