VACCHO's annual Impact Report is a tool to measure and showcase the impact VACCHO – in support of our Members – has for Aboriginal and Torres Strait Islander Communities across Victoria.
Reporting in this way strengthens our accountability back to Members, Community, and our funding partners. It demonstrates how we're delivering on our Strategic Plan and the outcomes we set out to achieve.
VACCHO will be producing these reports annually as part of our transition to an outcomes-focused approach.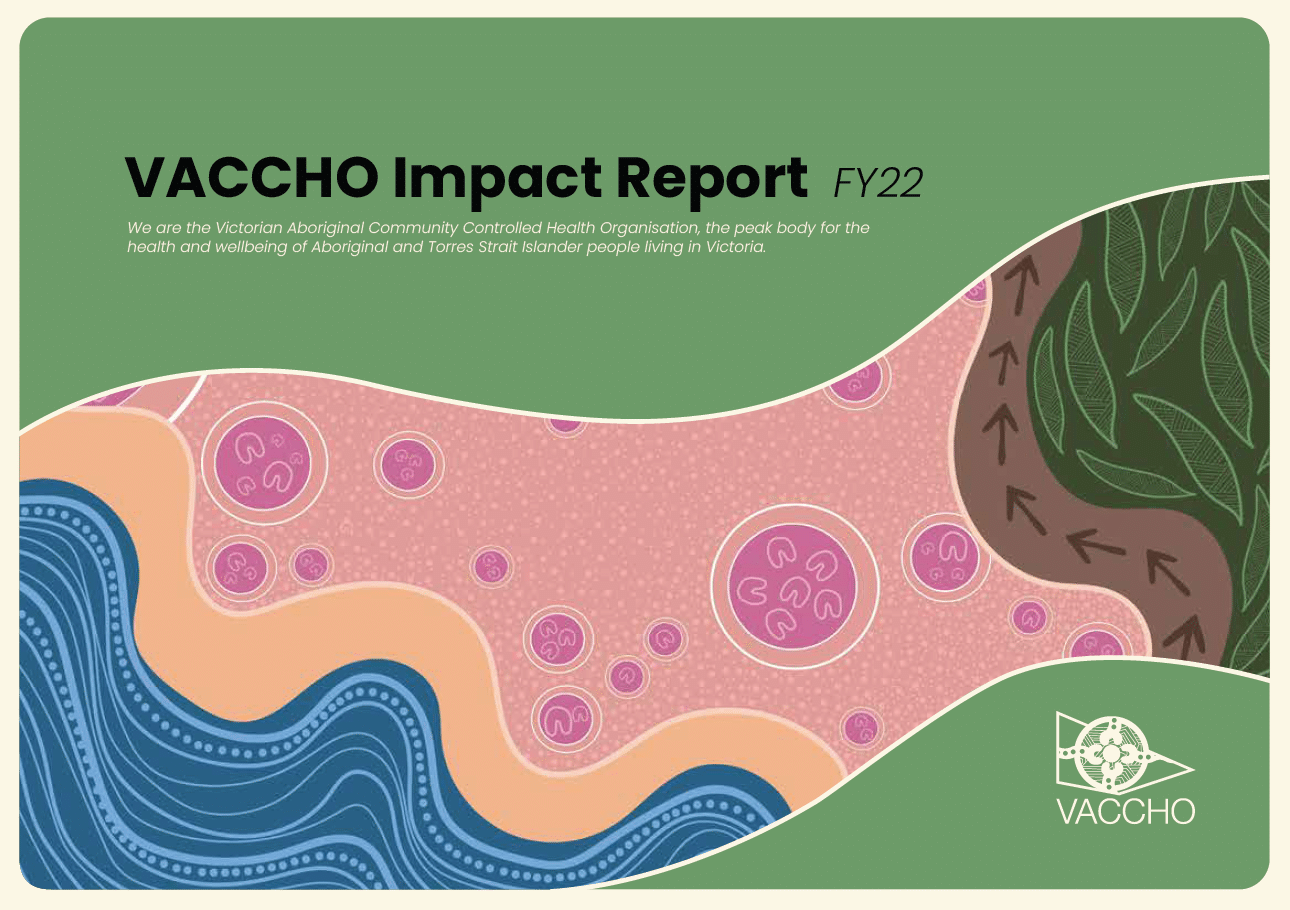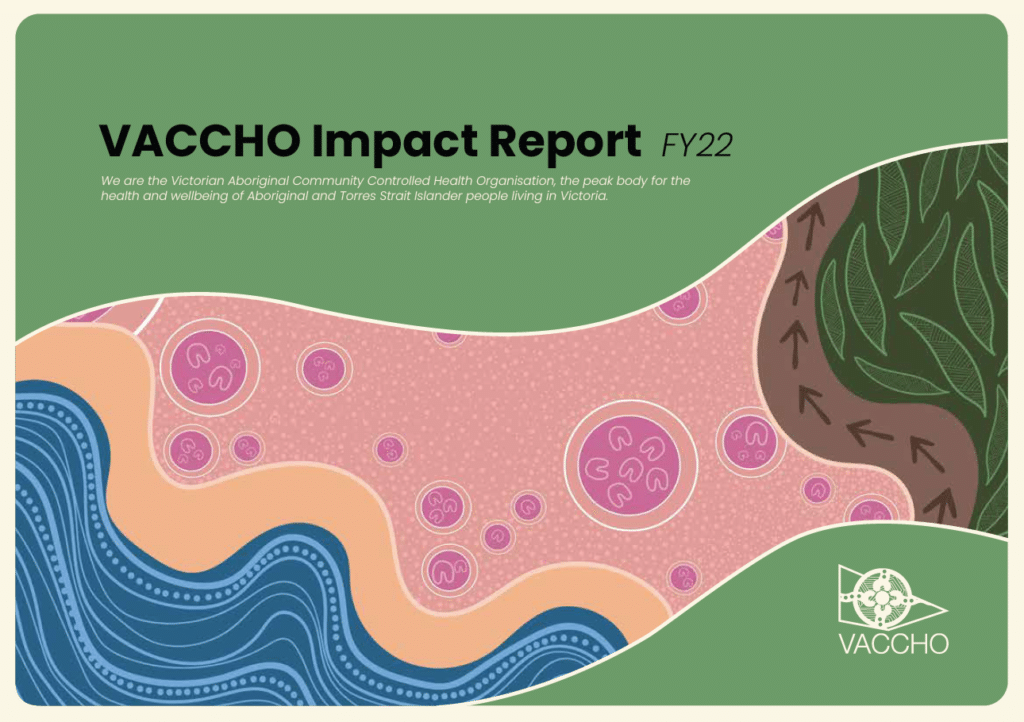 We start at the roots.
On these foundations we grow our Strong Voice, reaching high and wide like branches of a tree.
From these branches, new leaves grow.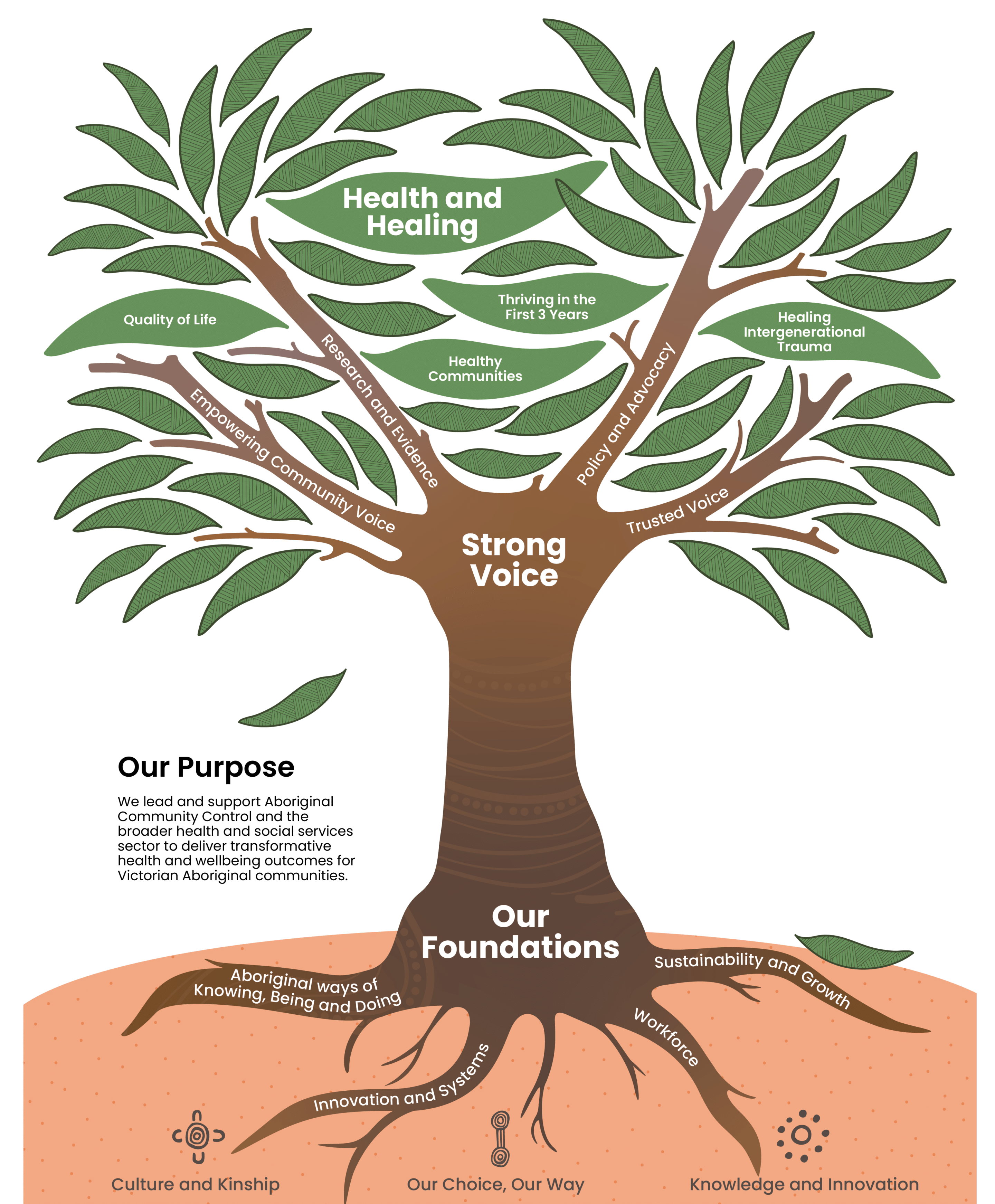 VACCHO will put our collective knowledge into practice, working with our Members and stakeholders to promote healthy communities: communities in which Aboriginal and Torres Strait Islander people are healthy in mind, body, and spirit.
Our Communities will flourish and we will see Health and Healing.

Our children will thrive in the first three years and get the best start in life.

Social and emotional wellbeing services will support our Communities to heal from intergenerational trauma.

Quality of life for Aboriginal and Torres Strait Islander people experiencing poor health or disability will improve.
VACCHO would like to acknowledge the Victorian Department of Health for taking the journey with us towards outcomes-based funding.
As always, we would also like to acknowledge the tireless work of our 32 Member organisations and their staff, who provide vital services across Victoria to our Communities.
Contact us
If you have any questions related to VACCHO Impact Report contact us via the enquiry form below.