Rainbow Tick Accreditation
VACCHO's vision of vibrant, healthy, self-determining Aboriginal communities includes all LGBTQIA

SB

+ community members. We welcome and embrace the diversity of our Rainbow Mob.
LGBTQIASB+ Aboriginal and Torres Strait Islander peoples or 'Rainbow Mob' can experience barriers to accessing services and achieving positive health outcomes.
This can include feeling that LGBTQIA+ services often ignore Aboriginality and Aboriginal services often overlook sexuality/gender.
Some Rainbow Mob are even more likely to access an LGBTQIA+ service than an Aboriginal and/ or Torres Strait Islander community-controlled service. 
VACCHO is currently undertaking Rainbow Tick Accreditation and can support VACCHO Members in their Rainbow Tick Accreditation journey. 
For support or feedback regarding Rainbow Tick, please email rta@vaccho.org.au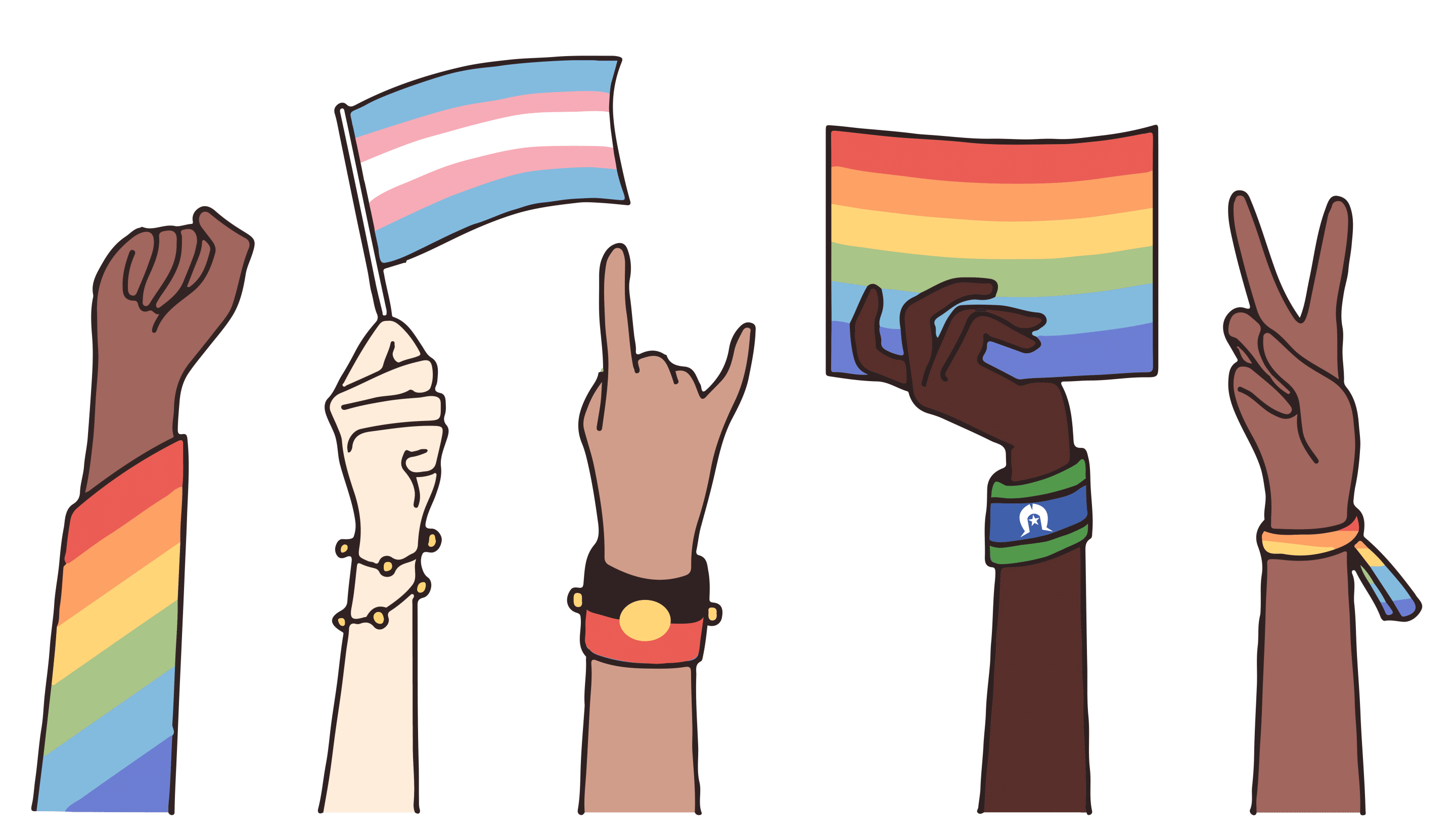 What is Rainbow Tick Accreditation?

 
Rainbow Tick Accreditation is a quality framework to help services become safe, inclusive and affirming workplaces and service delivery for the Lesbian, Gay, Bisexual, Transgender, Queer, Intersex, Asexual Plus (LGBTQIA+) community.
The accreditation signals to the LGBTQIA+ community that the organisation is safe, inclusive and affirming.
Accreditation is provided through independent assessment, provided by Quality Innovation Performance (QIP).
The Victorian Government has asked all family violence services in Victoria including Aboriginal specific family violence services to get the Rainbow Tick.
Our Strong Voices Episode 3: Intersectionality with Rainbow Mob
Listen to the powerful voices of some deadly Rainbow Mob community members as they share their reflections and lived experiences on cultural safety, intersectionality, truth telling, unconscious bias, and so much more.
Duration: 38min | Date: June 2023
What is 'QTIBPOC'?
Trans people come in all shapes and sizes, across all ages, cultures, genders, faiths, spiritualities, bodies, and backgrounds. There's no one way to be trans.
Unfortunately Trans Indigenous, Black and People of Colour can experience discrimination at higher rates than their peers. Research tells us how enormous the impact of a supportive environment, the role friends and loved ones play, and the difference being safe and respected makes.
VACCHO and Transgender Victoria have come together to create this downloadable resource that enables us to be more informed about Trans Indigenous, Black and People of Colour, and be part of creating more inclusive spaces in a meaningful and impactful way.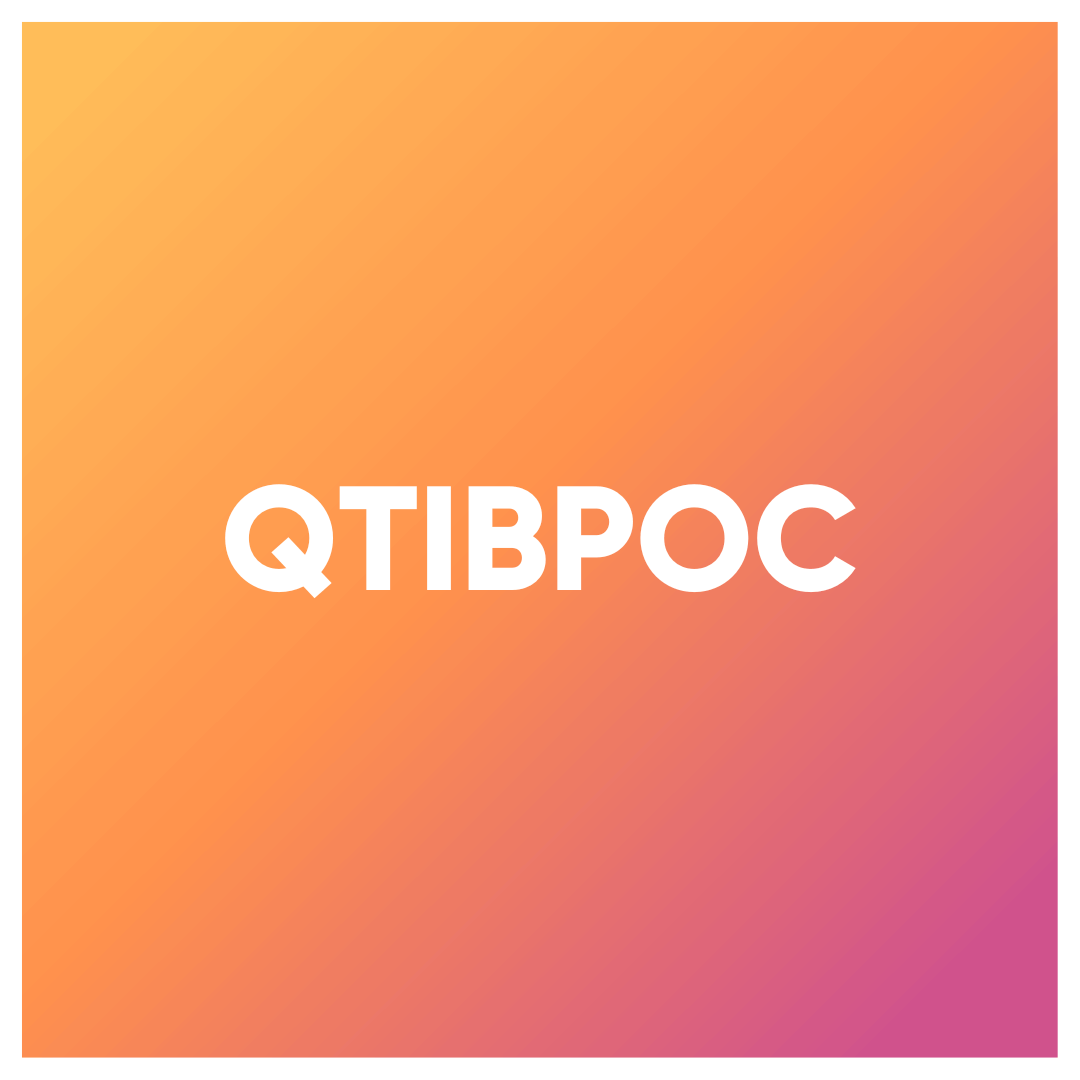 For Rainbow Tick Accreditation
Rainbow Tick Standards
The Rainbow Tick is a national accreditation program owned and developed by Rainbow Health Australia. The Rainbow Tick Standards have been specifically designed to suit health and community organisations that are committed to safe, inclusive practice and service delivery for LGBTQIA+ people.
Accreditation is achieved by meeting the requirements outlined in the Rainbow Tick Standards.
Rainbow Health Australia
Rainbow Health Australia is a program that supports lesbian, gay, bisexual, trans and gender diverse, intersex and queer (LGBTIQ) health and wellbeing through research and knowledge translation, training, resources, policy advice and service accreditation through the Rainbow Tick.
RHA are located within the Australian Research Centre in Sex, Health and Society (ARCSHS) at La Trobe University and are funded by the Victorian government.
Koorie Pride Victoria is helping build visibility, strength and connection for Aboriginal and/or Torres Strait Islander LGBTIQAS&B+ people – our beautiful Rainbow Mob – across all of Victoria.
Black Rainbow is a national volunteer Aboriginal and Torres Strait Islander LGBQTIA+SB social enterprise in the pursuit of positive health and wellbeing for Aboriginal and Torres Strait Islander Lesbian, Gay, Bisexual, Transgender, Intersex, Queer, Asexual, Sistergirl and Brotherboys (LGBQTIA+SB).
Transgender Victoria is Victoria's leading body for trans and gender diverse advocacy. TVG works to achieve justice, equity and inclusive service provision for trans and gender diverse people, their partners, families and friends.
Queerspace is an LGBTIQ+ health and wellbeing support service by LGBTIQ+ communities for LGBTIQ+ communities, with a focus on relationships, families, parenting and young people and offers co-located services across the north- west metropolitan region of Victoria.
Switchboard provides peer-driven support services for lesbian, gay, bisexual, transgender and gender diverse, intersex, queer and asexual (LGBTIQA+) people, their families, allies and communities.
Zoe Belle Gender Collective (ZBGC) is a trans and gender diverse led advocacy organisation based in Victoria, Australia.
The Victorian Pride Centre is the first purpose-built centre for Australia's LGBTIQ+ communities. It is a place to pave new directions for LGBTIQ+ communities, while honouring and celebrating their brave – and at times difficult – past. It is home to practical and supportive services and will grow into a destination for visitors from across Australia, and beyond.
Enquiries from Members can be made by filling out and submitting this form.