BreastScreen Victoria with Rumbalara Aboriginal Co-operative
November 20

-

November 24

Free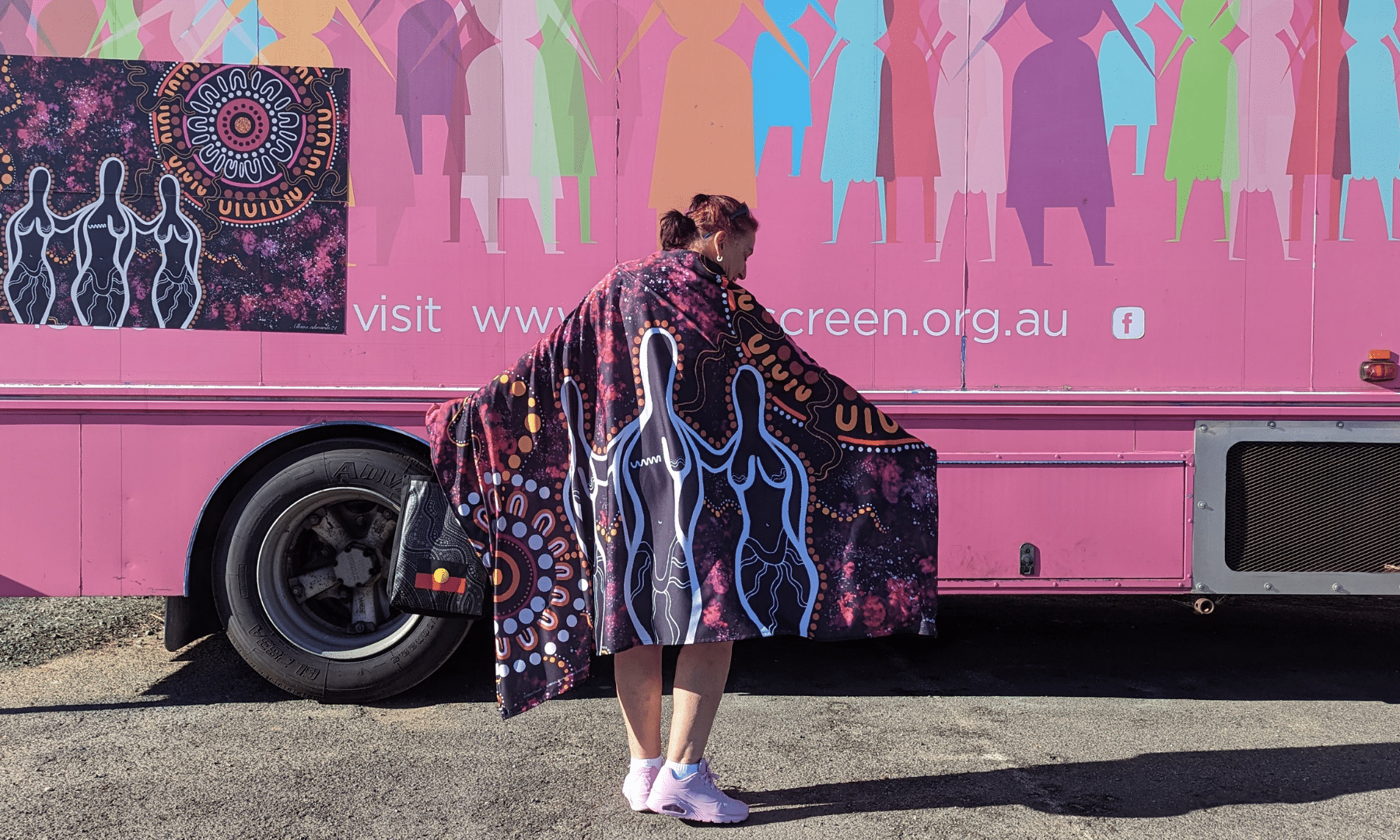 Get your breasts checked with BreastScreen Victoria and Rumbalara Aboriginal Co-operative.
Get your breasts checked and protect yourself against breast cancer. Put your health centre stage by getting a free breast screen every two years from age 50. Regular breast screens are the best way to find breast cancer early and when treatment is most likely to be successful.
The BreastScreen mobile screening van will be visiting Rumbalara Aboriginal Co-operative from Monday 20 November to Thursday 24 November. Your free breast screen will be done in a culturally safe environment with a female radiographer and will only take 10 minutes.
For more information contact Rumbalara Aboriginal Co-operative on (03) 5820 0000.
Aboriginal and Torres Strait Islander women will receive a FREE beautiful shawl (below) to use during the screening that they can keep afterwards.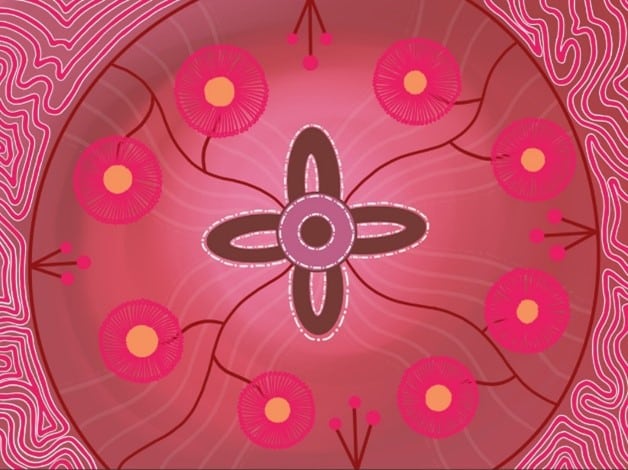 The artwork on this beautiful shawl is 'Yorta Itjumatj Bayi' (Healthy Breast) and is designed by talented Yorta Yorta artist, April Atkinson.
"My art piece represents a Yorta Itjumatj Bayi which means healthy breast in the Yorta Yorta language.
The middle symbol represents the nipple and areola and also represents women sitting. The brown stems and pink flowers that flow off the nipple represent the veins and ducts of a woman's bayi (breast). The strong blossom of the flower shows how strong women are within their bodies and the flowers that have not yet blossomed are the new beginnings ready to grow. And finally, the wiggled lines along the border and behind the nipple and ducts represents the stretch marks that many women are blessed to have.
I was inspired to do a design that shows the anatomy of a breast because I have witnessed many women in my life struggle with health issues regarding their bayi's (breasts) like mastitis, abscesses and even breast cancer. But those women have proven to me that the new beginnings do grow."