Movement By Improvement – Continuous Quality Improvement Forum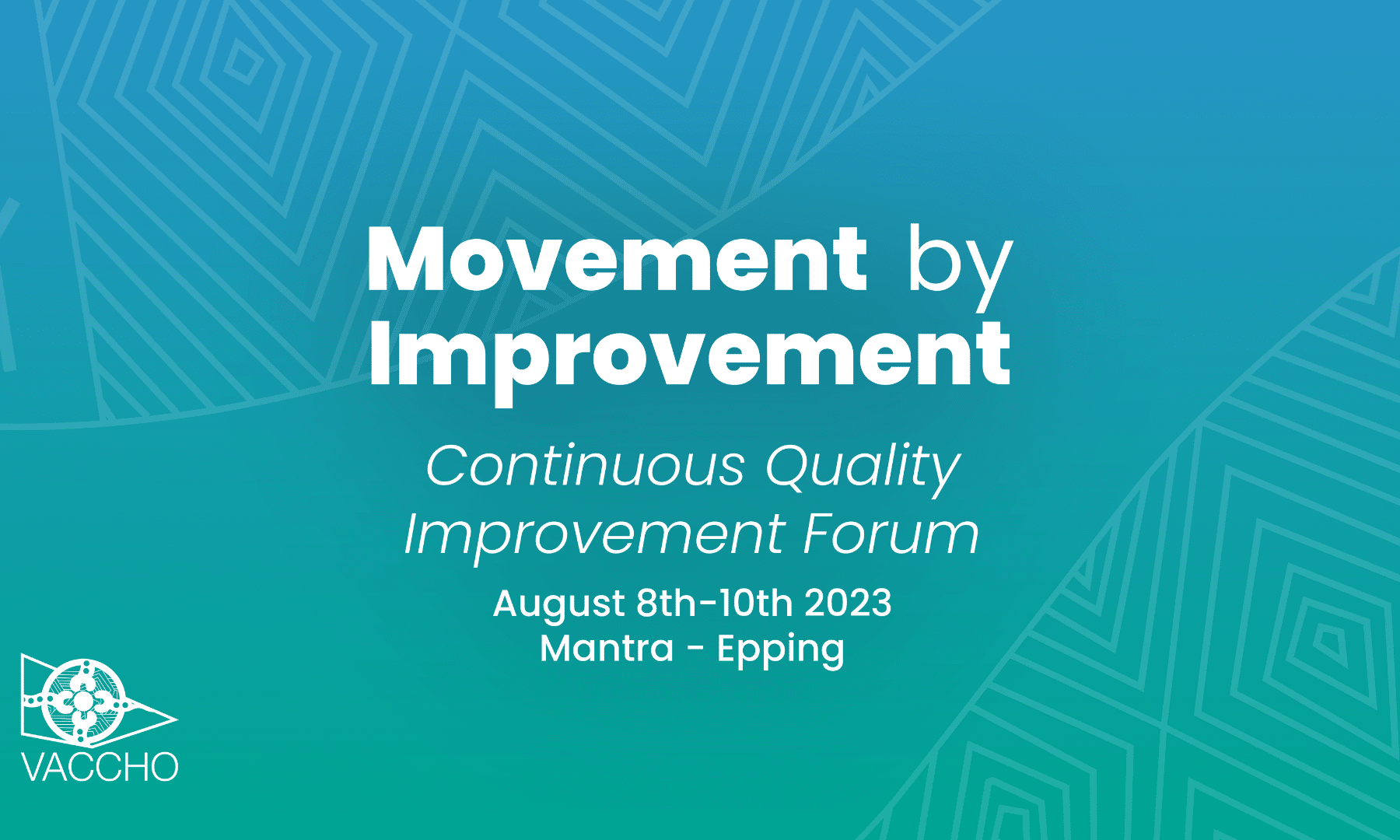 Movement by Improvement – Continuous Quality Improvement (CQI) Forum.
This Forum aims to invite all our Member organisations together to share and learn from each others success and innovation in service delivery. The forum will run over 2 days (2 half days and a full day in between) where you will learn through 2 x 2hr workshops how to best utilise CQI tools and implement them back in your workplace, how to build a culture of safety and quality in service delivery. Alongside these key workshops, you will hear presentations from Member organisations and their journeys to deliver successful and impactful programs, key speakers from national projects who have been able to utilise data and digital health.
Below is what you and your service will be supported with when attending the forum
2 x 2hr Workshops (CQI and Quality and Safety)
Member organisation presentations
2 nights accommodation for VACCHO member organisations attendees
All meals while attending the Forum
Formal dinner to network on the Tuesday night (6pm – 9pm) for all invited and attending forum – regardless if accommodation on site or not.
Trade stalls (including Digital Health Agency, PEN Cat – others TBC)
Member organisations will need to provide travel and any other incidentals for staff who are attending.
Members will source own dinner on the Wednesday night – the Epping Mantra has onsite restaurants.
If you have any questions or would like to present at this forum, please contact the VACCHO Quality Team QualityTeam@vaccho.org.au
REGISTRATIONS CLOSE 14th of July 2023
VACCHO Members click here to register
We Look forward to Welcoming you back to Movement by Improvement.