VACCHO 2nd Statewide GP Gathering
We are pleased to invite GPs working at ACCHOs across Victoria to come together at VACCHO's 2nd Annual Statewide GP Gathering in May.
The GP Gathering will be a unique blend of cultural and clinical education, peer support and professional development with a focus on GP wellbeing.
Spaces are limited so please register early. Registrations will close on 13 April, 2023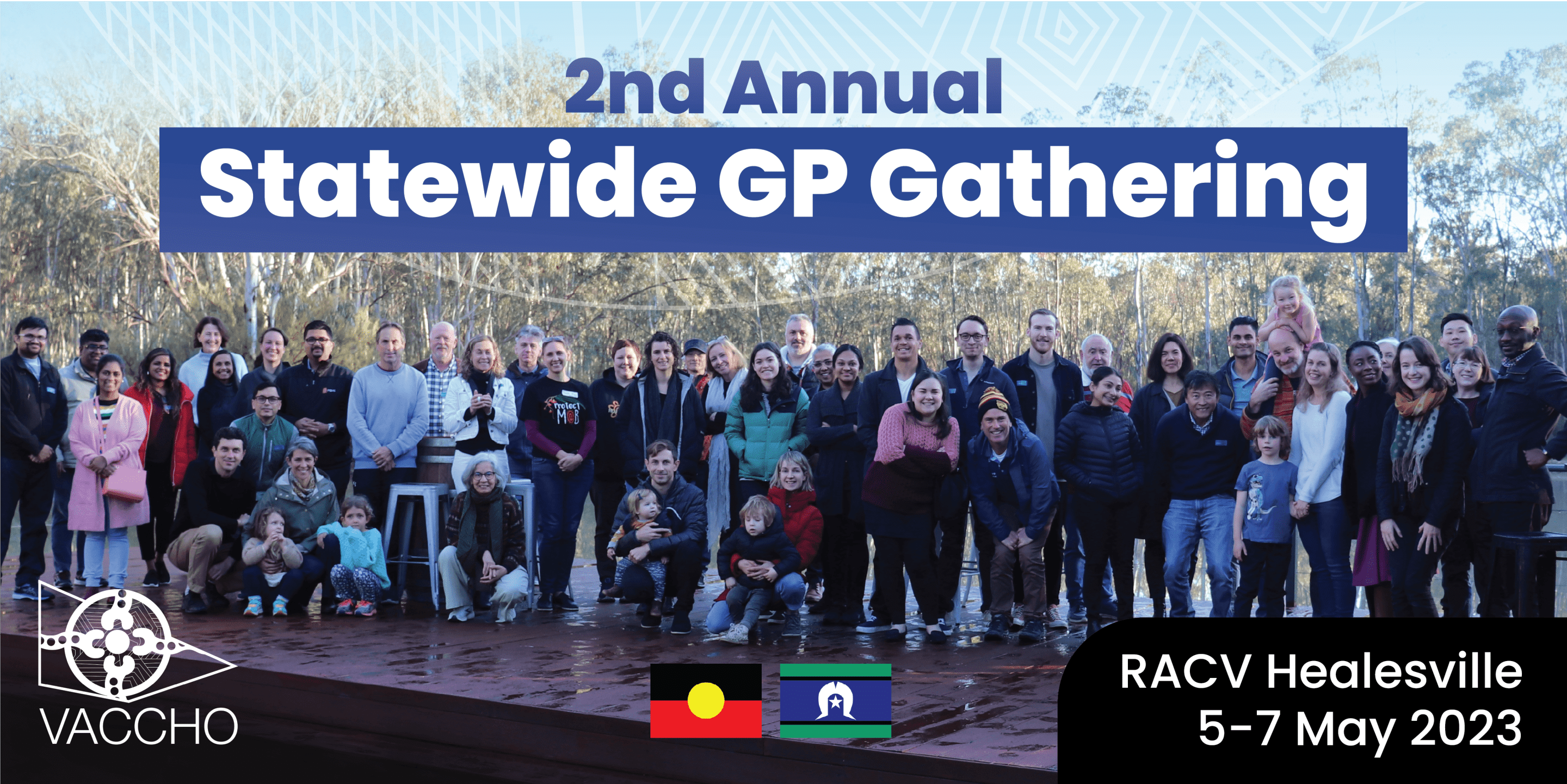 About the Gathering
Dates: 6pm Friday 5th – 1pm Sunday 7th May 2023
Gathering Venue:  RACV Healesville Country Club & Resort and Healesville Sanctuary, Wurundjeri Country
Cost:
Note no registration fees will need to be paid at this stage. VACCHO will work with RWAV to access available support via the Health Workforce Scholarship Program to cover GP attendance.
Family members are not able to be covered by this program, if you are bringing a family member a VACCHO staff member will contact you to confirm details.
Hear from peers who attended the Inaugural GP Statewide Gathering in 2022 
Program
Please be aware that photos and/or videos may be taken of you and may be used in future promotions.
Day 1: Welcome to Country and dinner
Check in to RACV Healesville from 2pm and then join the rest of the Gathering in the Barak Room where we will officially kick off with a Welcome to Country and group dinner  from 6.30pm.
Day 2: Discussions and Dadirri
Following breakfast we will gather in the Grand Conservatory at the RACV Healesville where we will spend the day having valuable yarns with our peers. We will be joined by We Al-li who will take us through Dadirri: Ancient Aboriginal Mindfulness Traditions sessions.
We will gather for dinner and entertainment at 6.30pm
Day 3: Wayapa Wuurrk and bush foods at Healesville Sanctuary
After breakfast and checking out of your accommodations at RACV Healesville, join the Gathering at Healesville Sancturary where we will take part in a Wayapa Wuurrk session and learn about and sample bush foods with Murundini. During a light lunch we will reflect on the Gathering and close the weekend at 1pm.
More information
If you have any queries regarding the GP Gathering or require assistance registering, please contact our Statewide GP Co-Ordinator, Gwyn Low.
We look forward to seeing you in person in May!
Enquiries from Members can be made by filling out and submitting this form.