Victorian Advisory Council for Koori Health (VACKH)
The Victorian Advisory Council on Koori Health (VACKH) is established to bring together on a regular and formal basis, representatives responsible for state-wide Aboriginal health issues in Victoria.
The Advisory Council principally focuses on broad strategic and systemic issues to improve health outcomes and which meet the health needs of Aboriginal and Torres Strait Islander people.
VACKH GP Workforce Working Group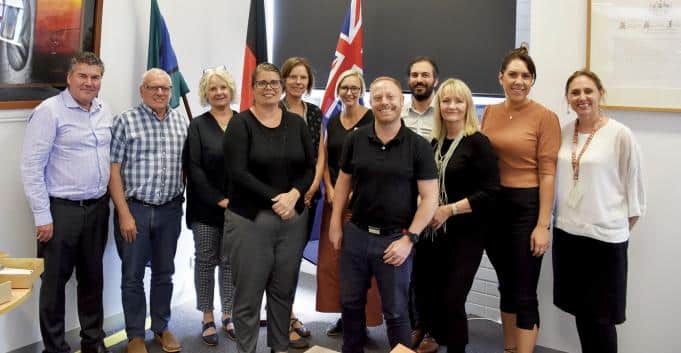 Above: Participants of 19 February 2020 VACKH meeting
VACCHO facilitates the GP Workforce Working Group, formed under the Victorian Advisory Council on Koori Health. The Working Group meets to support the growth of the GP workforce in ACCOs across Victoria.
The Working Group is made up of the following members:
Mildura District Aboriginal Services
Budja Budja Aboriginal Co-operative
Dhauwurd Wurrung Elders Community Health Services
Victorian Department of Health and Human Services
Commonwealth Department of Health
Rural Workforce Agency of Victoria
Rural Doctors Association of Victoria
Royal Australian College of GPs

Australian College of Rural and Remote Medicine
Victorian and Tasmanian Primary Health Network Association
Australian Indigenous Doctors' Association
Murray City Country Coast GP Training
Eastern Victoria GP Training
Remote Vocational Training Scheme
Melbourne University
Monash University
Deakin University
Key documents, submission and position papers.