The Victorian Aboriginal Community Controlled Health Organisation (VACCHO) hosted their very first Community Question Time with over 120 Community members and allies in attendence at Ian Potter Auditorium last week.
It was a special evening that delivered many powerful, hard hitting, and at time fiery conversations.
The night took the typical Q and A format to a whole new level with thought-provoking, emotional, passionate, and raw discussions – without a teleprompter or autocue in sight.
Panellists The Hon. Mary-Anne Thomas MP Minister for Health, Samantha Ratnam MP Leader of the Victorian Greens, Peter Walsh MP Leader of the Nationals, Grant Hansen F.A.M.E / 3KND, and VACCHO CEO Jill Gallagher engaged in some robust conversations delving into self-determination, securing justice and health, infrastructure of Aboriginal Community Controlled Health organisations, and social and emotional wellbeing in the community.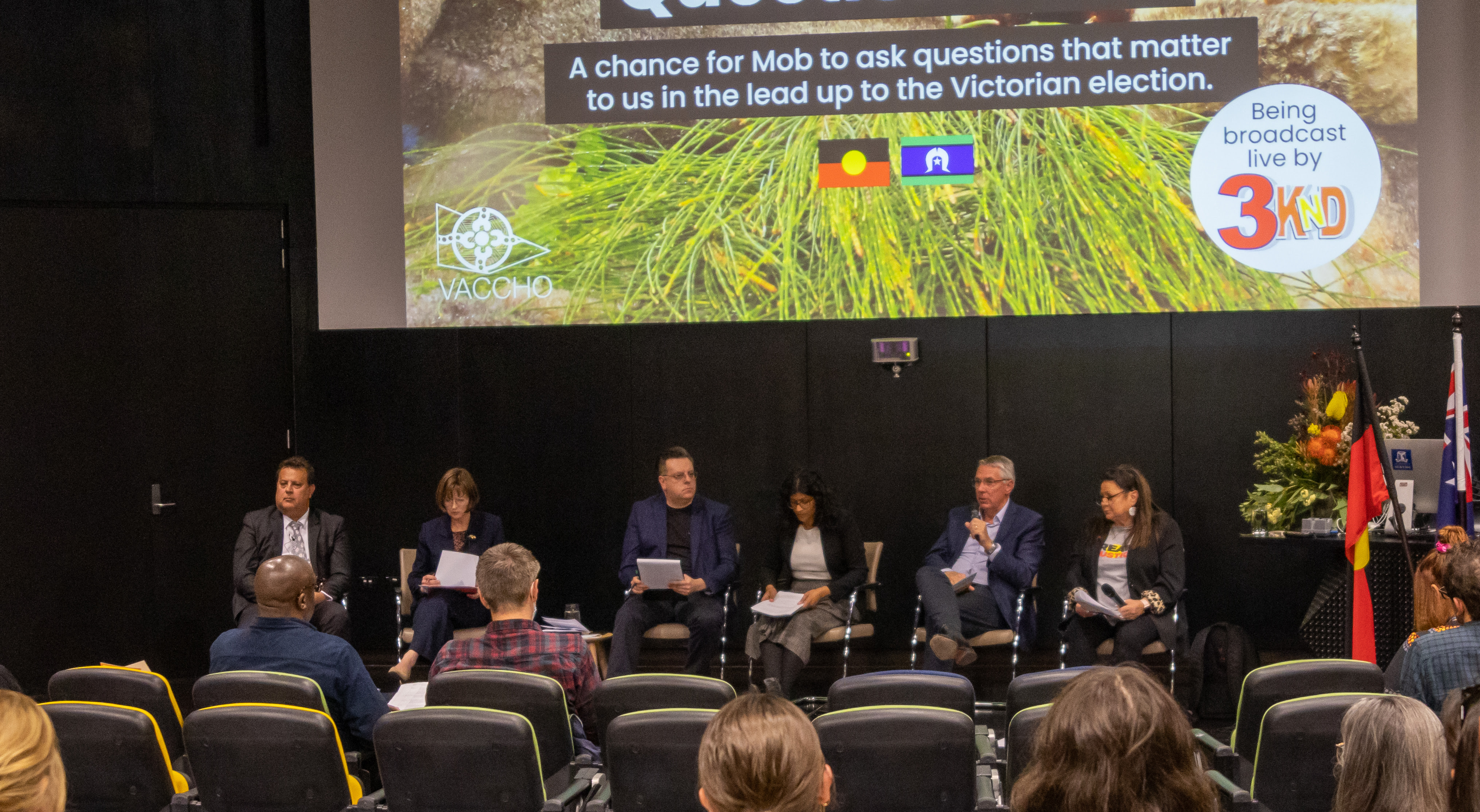 A powerful and emotion-charged discussion about the prevalence of systematic racism in Victoria was one of the most important moments of the evening.
VACCHO CEO Jill Gallagher says Community Question Time delivered incredible feedback from the Community – and is something the organisation will be looking to make a regular fixture on the calendar.
"Community Question Time was a landmark event for VACCHO – it was the first of its kind for the organisation."
"Truth-telling and uncomfortable conversations are central to the way forward for Aboriginal and Torres Strait Islander people in Victoria."
"I pay tribute to the community for their enthusiasm and for asking the tough questions. On the same note I'd like to thank the panellists for being brave and bold and opening themselves up to be part of these important discussions."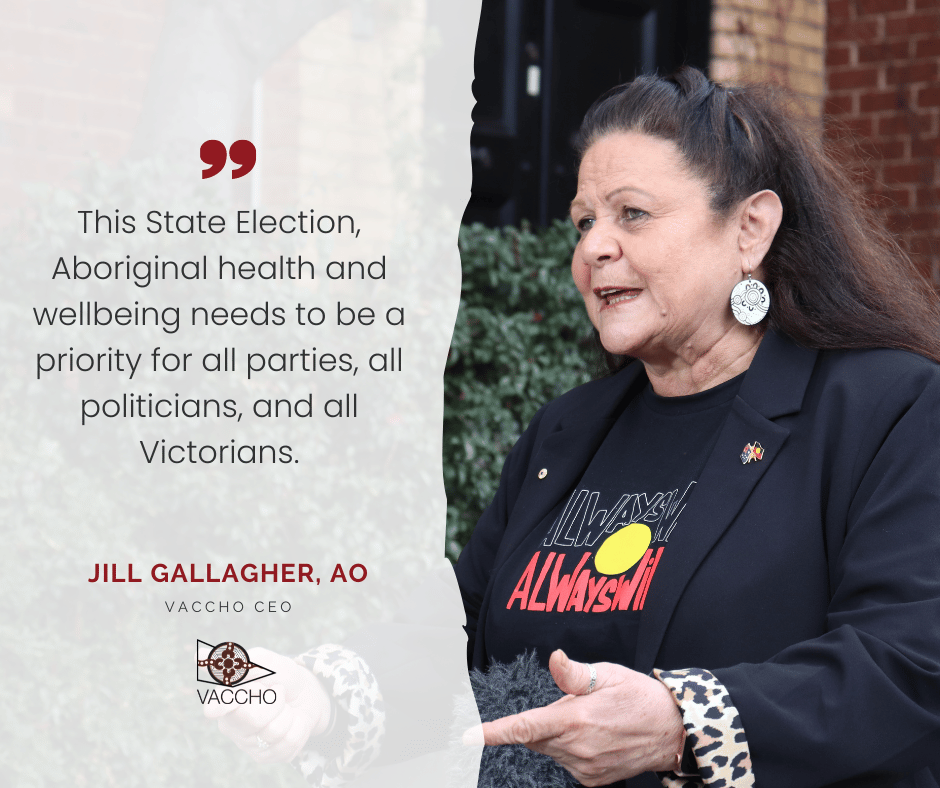 "Aboriginal health and wellbeing should not be partisan. All political parties should be together at the table with the Community to be part of the way forward."
"On election day tomorrow, it is incumbent on all political parties to empower Aboriginal Community Controlled Organisations (ACCOs) to help strengthen the Aboriginal and Torres Strait Islander community in Victoria."
The brilliant 3KND team broadcast the event live which elevated the chat to a nationwide audience.
VACCHO pays tribute to the Aboriginal and Torres Strait Islander Community in Victoria for their incredible engagement and enthusiasm whether attending on the night, submitting a question online – or tuning in to the broadcast.
VACCHO would also like to sincerely thank 3KND and Melbourne University for their support and assistance in putting the special evening together.