Victorian Aboriginal Elders Summit 2023
October 3

-

October 4

$300 – $600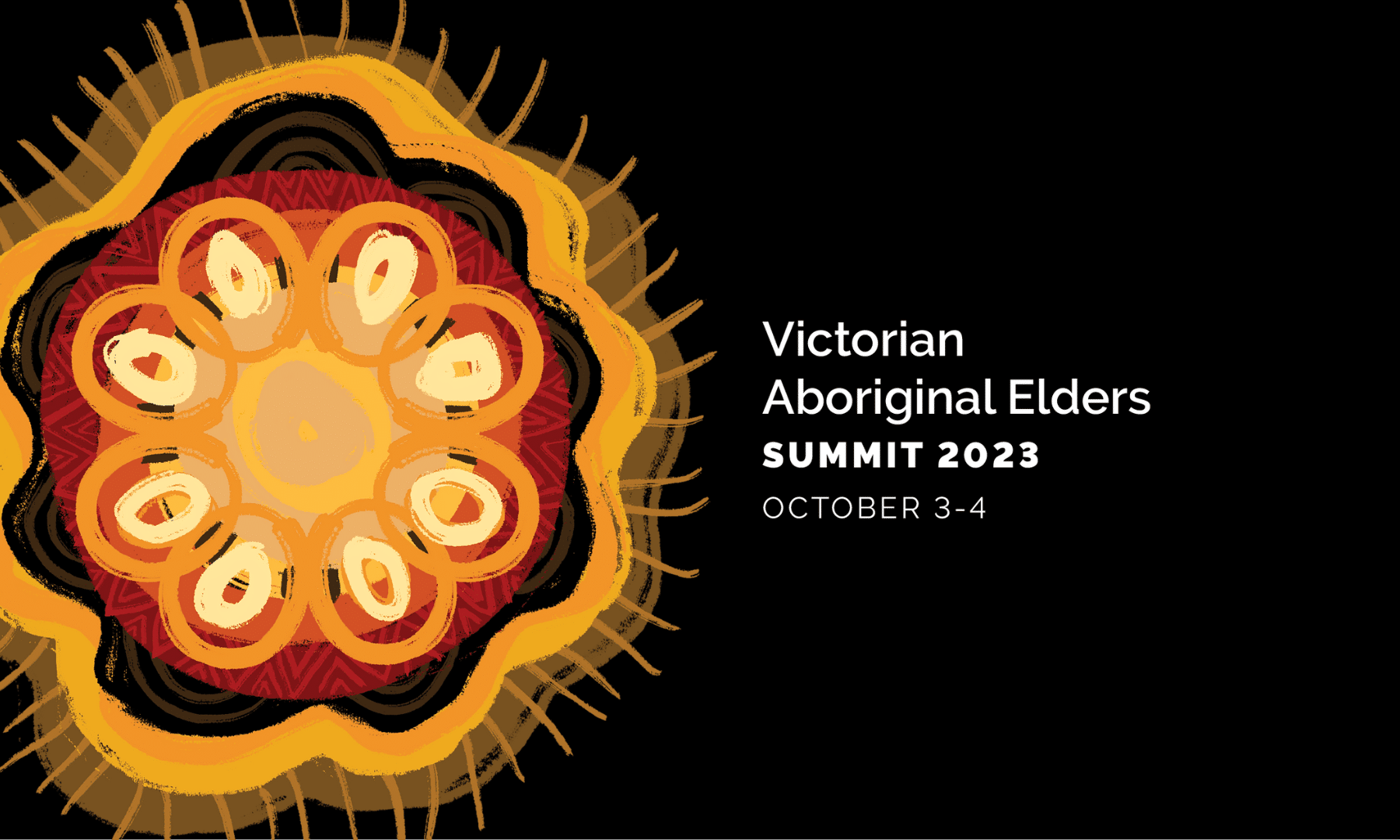 Register today to attend the Victorian Aboriginal Elders Summit.
This very important two-day event will discuss what it's like to be an Aboriginal Elder in the current aged care systems.
Learn about the specific care and understanding our Elders need to feel safe, cared for, and valued. Help us to explore, explain and advocate for the changes needed.
Hear from Elders, caregivers and leaders from across Victoria talking about their challenges, ageing needs and lived experiences. Explore conversations about a variety of health, care, social and cultural needs and issues.
Guest speakers across the two-days include Jill Gallagher (CEO, VACCHO), Felicia Dean (CEO, Rumbalara) and many representatives from both Aboriginal and Government agencies.
Your ticket also includes our networking dinner event on the first evening, and access to meet a variety of health providers and support organisations.
Important details
• When: October 3 + 4 2023
• Where: Pullman Albert Park, Melbourne
• Cost: $300 for ACCO employees, $600 general access
• Includes: 2-day summit, networking dinner on first night, and access to meet health and support organisations
• Accommodation: Available at the venue, via: www.pullmanalbertpark.com.au or (03) 9529 4300.
ACCO Employees Save 50% on Summit Tickets!
ACCO employees are eligible to receive a 50% discount for the 2-day summit, which includes a seat at our special dinner on the first night.
Use the discount code #ACCO50 when you buy your ticket online, to receive the discounted ACCO price.
Become an Exhibiting Partner
We welcome aligned health and community service organisations to share their knowledge and services at this important event as Exhibiting Partners, assisting our delegates to seek and explore the support on offer, trade partner stalls will be available across both days of the summit. Submit your expression of interest here. Any fees payable will be advised prior to confirming your involvement.
Sponsorship Opportunities
There are a variety of sponsorship opportunities available to partner with VACCHO to deliver this essential event. Contact our event support team at vaacdsummit@lostcauseevents.com.au to explore how you can be involved.
More information about the Victorian Committee for Aboriginal Aged Care and Disability.