VACCHO is a strong voice on the priorities and needs of Aboriginal and Torres Strait Islander people. We develop clear policy priorities supported by effect advocacy campaigns to assist our stakeholders make meaningful change.
At VACCHO, we work with our Members to identify the key issues impacting Aboriginal Community Controlled Health Organisations (ACCHOs) and Aboriginal Community Controlled Organisations (ACCOs) across Victoria.
We analyse the broader policy environment and work in-house to produce evidence-based policy position papers that underpin how we advocate for better health and wellbeing outcomes for the Victorian Aboriginal community.
We strive to ensure that the concerns of our Members are always on the policy agenda. We develop policy positions through Member engagement and consultation. Once a policy position has been established, our team engages with stakeholders, prepares submissions, and publishes our position papers for circulation.
On this page, you will find VACCHO's key policy and advocacy areas including detail on our current work and achievements, and how we plan to engage with these policy areas going forward.
Federal and State Election Budget Summaries
State
The 2023-24 Victorian State Budget announced a number of changes that will affect Aboriginal and Torres Strait Islander health initiatives.
The State Budget includes changes in funding to the corrections system, survivors of family violence, cancer research, women's health, and more.
This budget has also provided funding for Aboriginal-led programs for court and custodial services.
Federal
The 2023-2024 Federal Budget, released on 9 May, announced several boosts to Aboriginal and Torres Strait Islander health priorities and ongoing funding for key areas of addressing family violence, easing the cost of living and changes to the NDIS.
They will be investing $5.7 billion over five years to strengthen Medicare (read the Medicare Budget Summary report here), making it easier and cheaper to seek medical care when needed.
VACCHO's Advisory Groups and Forums
Coalition for Aboriginal Health Equality Victoria (CAHEV)
Working to ensure that the commitments of the Statement of Intent to Close the Gap in Indigenous Health Outcomes are met.
National Advisory Group for Aboriginal and Torres Strait Islander Aged Care (NAGATSIAC)
Advocates on aged care policies, programs and services for older Aboriginal and Torres Strait Islander people.
Victorian Advisory Council on Koori Health (VACKH)
VACKH was established to bring together on a regular and formal basis, representatives responsible for state-wide Aboriginal health issues in Victoria.
Aboriginal Health and Wellbeing Partnership Forum
A strategic collaboration between the Aboriginal Community-controlled health sector, the mainstream health sector and the Victorian Department of Health
Victorian Aboriginal Ear & Speech Health Group (VAESH)
VAESH meet regularly to discuss ear/hearing and speech concerns and challenges currently faced by Aboriginal and Torres Strait Islander communities in Victoria.
Victorian Committee for Aboriginal Aged Care and Disability (VCAACD)
The Victorian reference group for staff in organisations providing Home and Community Care (HACC) services to Aboriginal people.
Dhelk Dja Partnership Forum
Connecting Aboriginal Community members to key decision makers across government so they can address family violence issues together.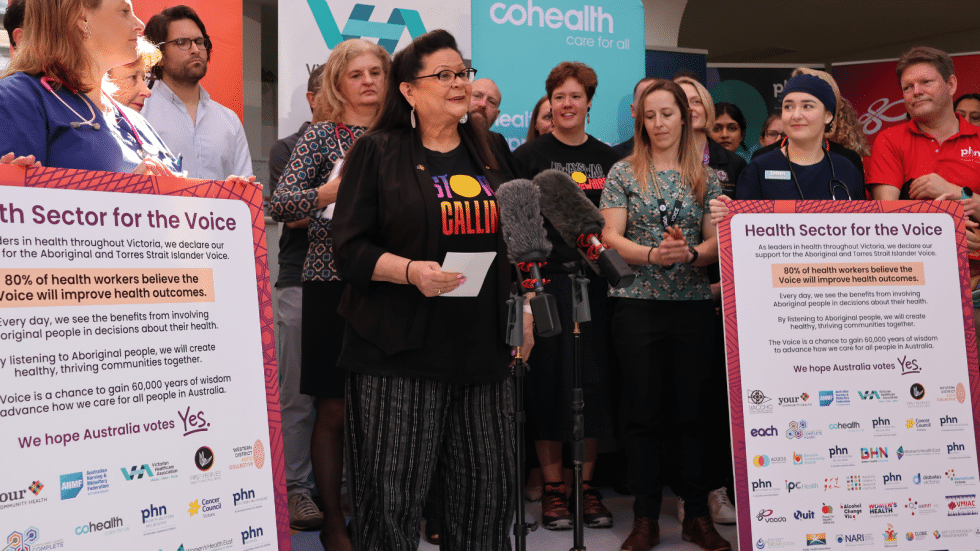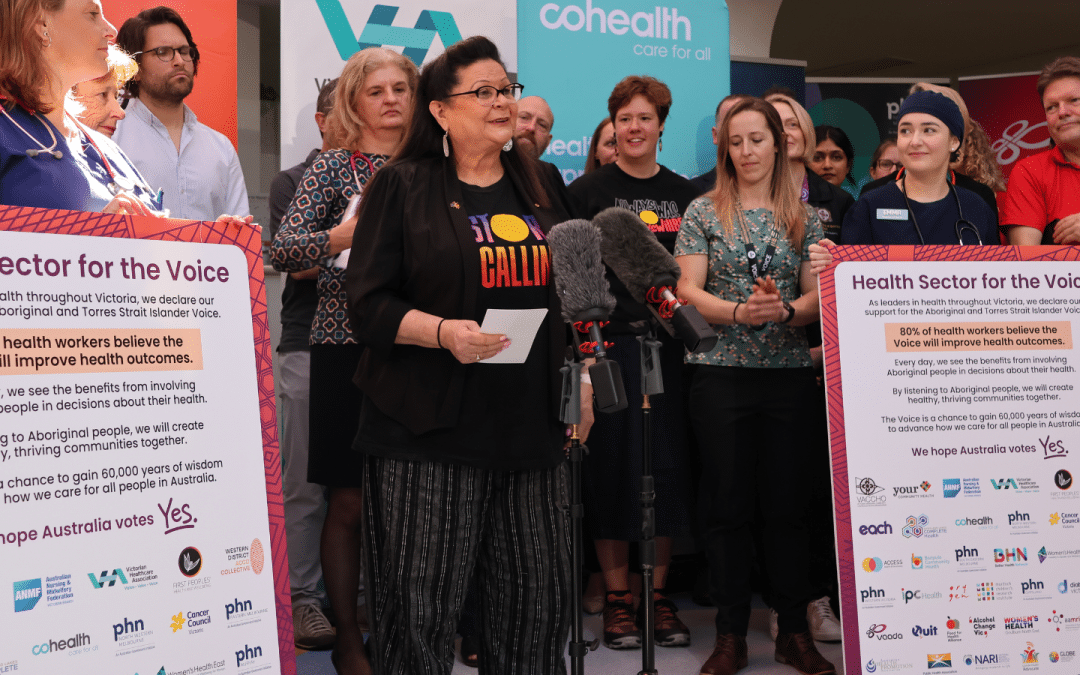 In a survey of 1600 health workers* across Victoria, 80% believed that health and wellbeing outcomes would be improved if Aboriginal people had more involvement in developing health policy.
read more