Social and Emotional Wellbeing Workforce Support
The Social and Emotional Wellbeing Workforce Support program provides professional development, support and assistance to workers employed under Commonwealth and State funded programs.
The team provides support to frontline staff, along with managers and team leaders across the SEWB focus area. This includes (but not limited to) the following roles:
Bringing Them Home counsellors and workers
Alcohol and Drug workers
Stolen Generation workers
Link-up Victoria
Koori Mental Health Liaison Officers
Social and emotional wellbeing workers
Aboriginal Metropolitan Ice Partnership
The program designs a combination of accredited and non-accredited training for the workforce along with knowledge sharing, networking and peer support. The team convenes gatherings on an annual basis along with regular network opportunities.
The team work closely with the member services but also broader stakeholders in Aboriginal SEWB. The team ensure they are across the needs of the SEWB workforce by completing annual training analysis which informs the program of work on an annual basis.
For more information on our programs please contact our SEWB Team.
Biannual Statewide SEWB Gathering
Warrnambool, VIC
31 May – 2 June, 2022
An opportunity to come together to learn, connect and heal.
Register by sending an email to sewbgathering@vaccho.org.au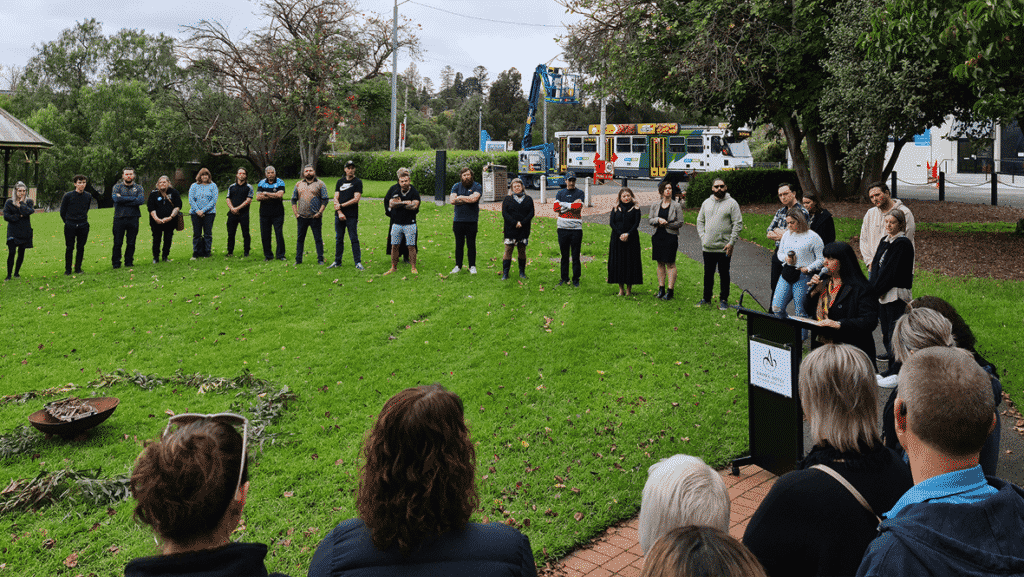 Keep yourself healed: Self-care for Aboriginal and/or Torres Strait Islander Health Workers
This short film has been created in collaboration with Beyond Blue to provide simple ways for Aboriginal Health Workers to look after themselves. There are helpful tips to provide Workers with strategies to sustain and enjoy working in Aboriginal health so they can continue to support their communities.
Enquiries from Members can be made by filling out and submitting this form.