Diploma of Alcohol and Other Drugs – CHC53215
This qualification reflects the role of workers who work under broad supervision and guidance and provide services to clients with alcohol and other drugs issues.
They can provide counselling, referral and promotion services. These workers require high level specialist knowledge, skills and competencies especially in regard to laws affecting clients, the range of services available to them and health issues related to alcohol and drugs use and misuse.
You will learn skills in supporting drug dependant people including rehabilitation, promoting health and wellbeing and techniques and methods in helping people suffering from long-term addictions. You will also learn skills to effectively communicate with clients, assess their needs and learn to develop programs that will encourage people to make better life choices.
Career opportunities and pathways
Completion of this qualification can lead to a number of career opportunities such as:
Drugs and Alcohol Counsellor
Service Coordinator
Youth Liaison Officer
Alcohol and Other Drugs Case Manager
Support Worker
Graduates of the Diploma qualification may be eligible for pathways to the Diploma of Mental Health or the Bachelor of Community Mental Health, Alcohol and Other Drugs.
Entry requirements
Prior to enrolment, all applicants are required to attend an interview. Applicants must be at least 18 years of age at time of course commencement. Admission requirements are completion of a Language, Literacy and Numeracy assessment.
All students need to be able to obtain a satisfactory Police Check and a valid Working with Children Check prior to undertaking work placement.
All students need to be able to obtain a Police Check and a volunteer Working with Children Check.
Duration and training delivery
This course will be delivered over 18 months. The course includes a mix of delivery methods, such as face-to-face class time and online classes.
As part of this course you will be required to complete clinical or work placement activities. This must be undertaken within a relevant organisation that provides these services. Details of the hours for clinical or work placement activities can be obtained by emailing VACCHO Student Administration in the first instance.
Note: There is opportunity to complete the Diploma of Mental Health concurrently with this course.
Units of study
Total number of units = 22
16 Core units:
CHCADV005 Provide systems advocacy services
CHCAOD001 Work in an alcohol and other drugs context
CHCAOD004 Assess needs of clients with alcohol and other drugs issues
CHCAOD006 Provide interventions for people with alcohol and other drugs issues
CHCAOD007 Develop strategies for alcohol and other drugs relapse prevention and management
CHCAOD008 Provide advanced interventions to meet the needs of clients with alcohol and other drug issues
CHCAOD009 Develop and review individual alcohol and other drugs treatment plans
CHCCCS004 Assess co-existing needs
CHCCOM006 Establish and manage client relationships
CHCDIV001 Work with diverse people
CHCMHS005 Provide services to people with co-existing mental health and alcohol and other drugs issues
CHCMHS007 Work effectively in trauma informed care
CHCPOL003 Research and apply evidence to practice
CHCPRP002 Collaborate in professional practice
CHCPRP003 Reflect on and improve own professional practice
HLTAID003 Provide first aid
6 elective units:
CHCMHS013 Implement Trauma informed care
CHCHSS011 Assess and promote social emotional and physical well being
CHCCCS003 Increase the safety of individuals at risk of suicide
CHCCCS018 Provide suicide bereavement support
CHCCCS017 Provide loss and grief support
CHCAOD005 Provide alcohol and other drugs withdrawal services
To apply for this course, submit an Expression of Interest via the link below.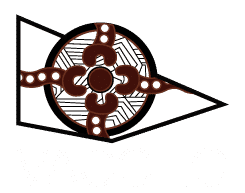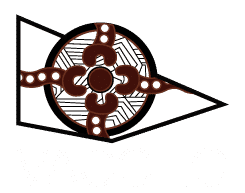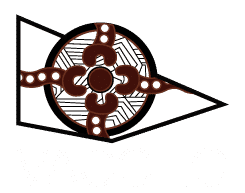 Social and Emotional Wellbeing
If you are currently enrolled with us and have an enquiry, or interested in studying at VACCHO please fill out and submit the form below or contact the Education and Training Unit at VACCHO by calling (03) 9411 9411.